Archive for the 'How To' Category
Posted on June 1st, 2016 • Filed under Events, Hackerspaces, How To, News & Updates • No Comments
Stop by Crashspace next sunday 6/5/2016 at 6:30pm for a walk through of swept bodies and nifty things you can do with them. I'll cover the basics and then get into some of the useful techniques to model with a sweep. Afterwards we'll do a general CAD Q&A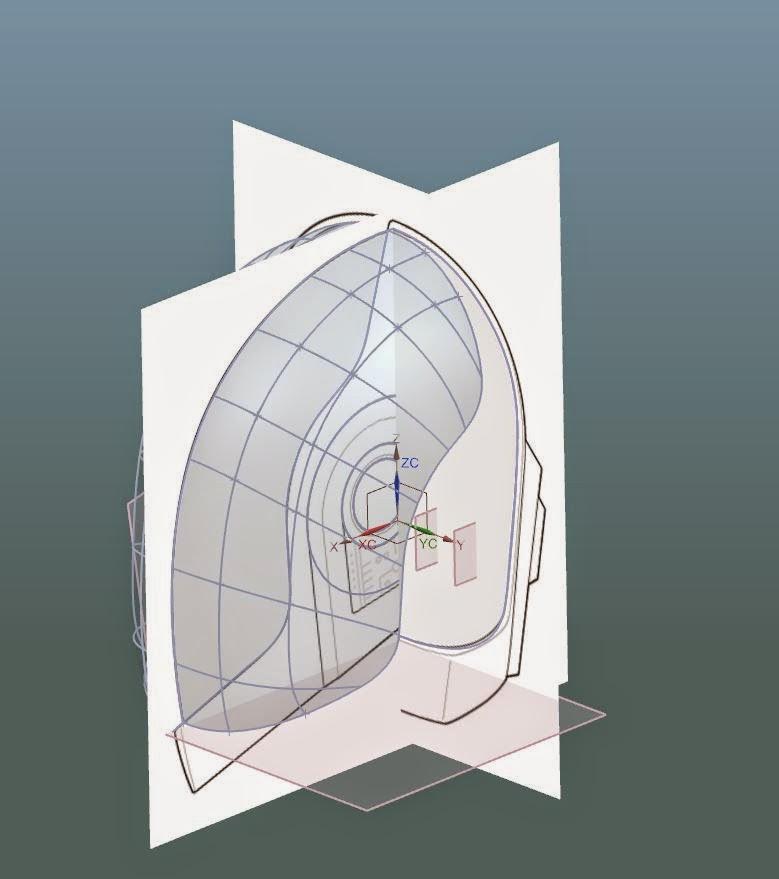 We'll use Onshape (go set up an account, it's free). Bring a laptop and a mouse. Email RSVP me if you're interested. <risknc at google mails>
The instructor: I've been CADing for near 10 years on everything from humanoid robots to rockets. More background on me here: ( https://www.linkedin.com/in/kylecothern )
Posted on December 4th, 2014 • Filed under Events, How To • No Comments
We had a really good turnout and raised $190. Matt led the charge, Metal kept things lively (and taught me how to deal with a broken strand in a Bukito), and I took it way too seriously for a while. Nevertheless we learned a lot about the Spark Core device and how to get them working.
By the way, I can't thank Barb enough for designing the two kinds of covers for the Cores with Internet Button shields: flat topped, and domed. Pimptastic!
Each of us found different ways to break the Cores, rarely trying to do so:
Chris found that certain library functions are not quite supported by the firmware. He could nearly brick a Spark Core and it took a while to recover. Chris, would you mind sending me the commands that did this (or at least a link to the code, since it was one of the examples)?
There are at least a couple sketches on the Spark web site that do not compile in the web IDE, let alone run on a Spark Core — the code is out of date.
Of the 12 Spark Cores we received, 3 needed special attention before they could download and run a sketch. This hints at a serious quality control problem. This definitely does not bode well for what is supposed to be a plug-and-play tool, Arduino killer, or MCU board with as much space and power built into it (ARM Cortex M3 72 MHz, 128 kB flash, 20 kB RAM; an extra 2 MB storage off-die; and a TI CC3300 WiFi chip).
The default instructions for getting a Spark Core running often fail. They cannot be used at all in an environment with more than one person trying to sync a new Core: the phone app will just grab any broadcasting Core it finds.
We worked through several syncs, so we now have a clearer set of steps for getting someone up and running without the vekakte phone app. I need to finish typing them, as there are different steps for Windows, Mac, and Linux.
Having to flash a sketch by typing it into a web site and sending it via WiFi is inefficient. The device's WiFi features are more interesting during runtime, and we just scratched that surface. Flashing the sketch via USB.
On the positive side:
We had a visitor that got his Core to text him every time he did something (see the pic at the top of this post);
Daniel got a working Big Button like there wasn't anything to it (because he rocks);
Many eyes, hands, and minds made it easy to detect and workaround problems. That was a lot of fun!
We could use the existing Neopixel library with the Internet Button shields and get that happy RGB glow.
I will submit docs to Instructables once I have everything in steps-and-pics order.
Posted on August 21st, 2014 • Filed under Events, How To • No Comments
On July 6th, Crashspace hosted a Dremel July Build Night.  Much fun was had by all while experimenting with Dremel 4000 rotary tools and oscillating Multi-Maxes.  There were carvings on recycled wood and a rock; there was metal cutting (and fun sparks!); one person used a sanding attachment to smooth irregularities on a piece originally made on a CNC router.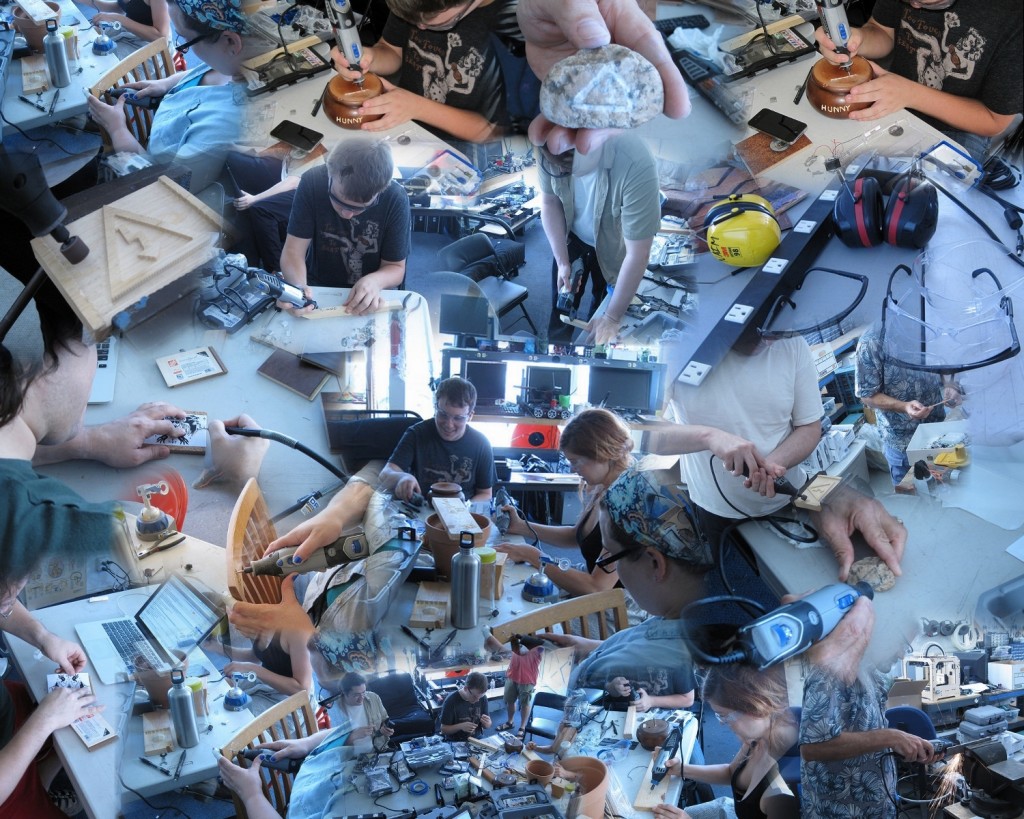 See more photos from the Dremel July Build Night.
In response to the event, Barb created two featured instructables using the tools we were sent – Wooden Rag Doll and Upcycled Sofa Foot Box:
Posted on December 14th, 2013 • Filed under How To • No Comments
If you want to learn to code, Processing is a great place to start.  You can download the Processing editor for free, or you can do a quick intro tutorial without downloading anything right in your web browser.
It's part of the Hour Of Code project, and in addition to the tutorial video with Daniel Shiffman, it has a fully functional Processing editor right there.  You can change the examples, or you can make your own programs.
Posted on August 15th, 2013 • Filed under How To • 2 Comments
So there was a delay this week in the F@CS series. Why? Because I met my match in a part that is taking more research than I originally intended. It has the location of a factory printed on it so I'm doing a bit more humanities-style research on it.  Please stay tuned.
The change-of-course-project is a mod of an  USB LED light.  I stumbled onto an inspiring Instructable by Winged Fist called Dieselpunk USB Lamp that has links to other Dieselpunk and Steampunk style mods for modern technology.   My version uses more lamp-parts and 10mm LED, but the spirit is the same.
More pictures are up in a flickr set, including the original USB LED find from our donations pile.
If you decide to make your own, please note two important  missing pieces from the Instructable: any mention of a current limiting resistor or a link to how to solder wires together. It is tiny, but you can see a resistor soldered to the lead wire of the LED in the Instructable. I would have liked him to call that out as important. I know the original current limiting resistor in my hacked object came out in the dismantle.
To make a lot of these without designing a PCB or soldering wires together, go to Mouser and order something like the Visual Communications Company's CNX LED Socket with the integrated resistor option. They'll be more stable than a wire to wire connection and the LED can be swapped in the future. Some items in the line have lens accessories.  Also, they are less than a dollar if you are getting the part without lead wires.