On July 6th, Crashspace hosted a Dremel July Build Night.  Much fun was had by all while experimenting with Dremel 4000 rotary tools and oscillating Multi-Maxes.  There were carvings on recycled wood and a rock; there was metal cutting (and fun sparks!); one person used a sanding attachment to smooth irregularities on a piece originally made on a CNC router.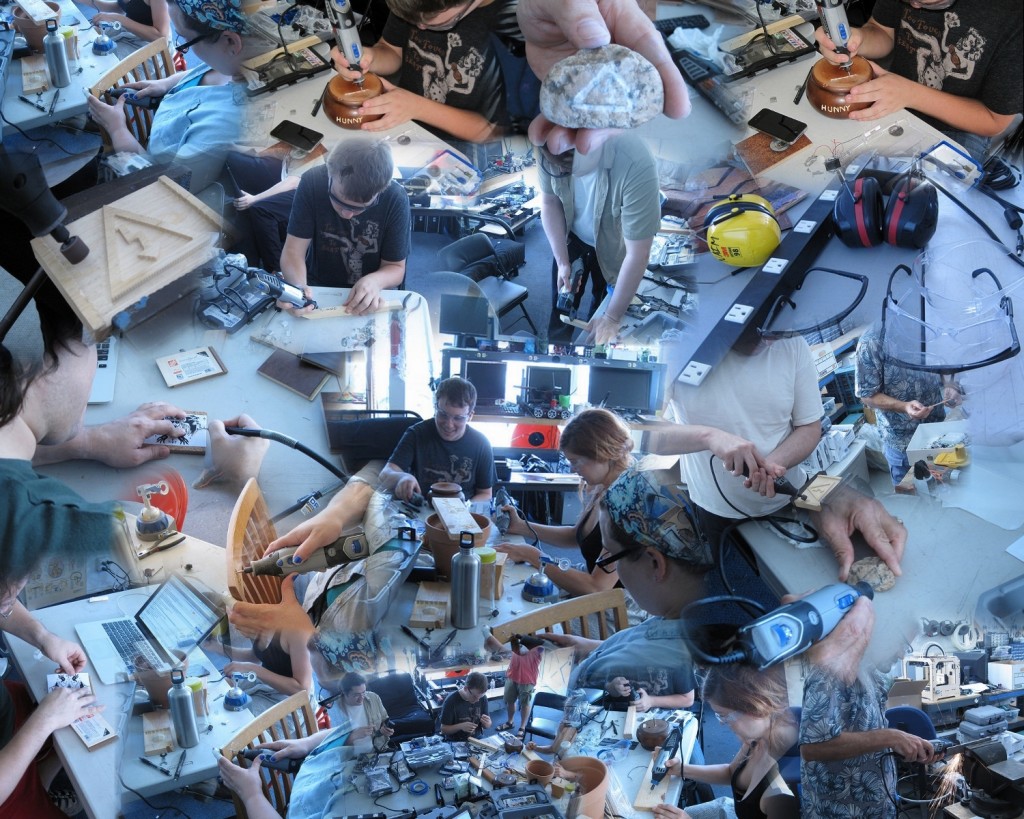 See more photos from the Dremel July Build Night.
In response to the event, Barb created two featured instructables using the tools we were sent – Wooden Rag Doll and Upcycled Sofa Foot Box:
This entry was posted by Barbara Noren on Thursday, August 21st, 2014 at 3:29 am and is filed under Events, How To. You can follow any responses to this entry through the RSS 2.0 feed. You can leave a response below, or trackback from your own site.
Show/Hide Comments (0)