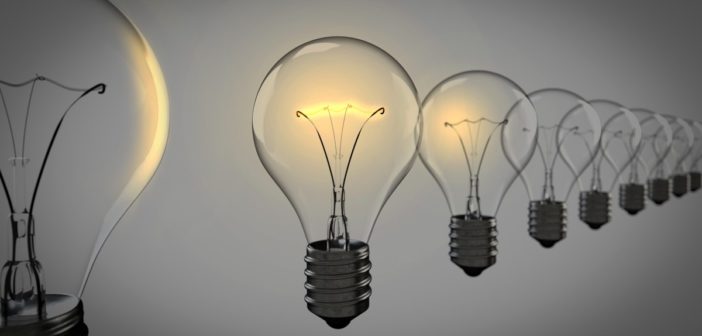 Intellectual Property Topics
---
About the Intellectual Property (IP) Event Series
CRASH Space is holding a series of events about current Intellectual Property (IP) topics, with a focused on application to independent inventors and entrepreneurs within the Los Angeles area.
Our goal is to engage and educate indepedent inventors and entrepreneurs by having leading industry experts speak about current & relevant topics within the Intellectual Property (IP) field. We plan to include time for Q&A at the end of each event.
---
Who Should Attend?
Anyone who is (or is considering becoming) an Independent Inventor and/or Entrepreneur within the Los Angeles area.
The DIY "makers", the garage tinkerers', and anyone who has wondered what it would take to turn the crazy idea(s) in their head into a new business.
An entrepreneur generally defined as an individual who recognizes and actively exploits opportunities on the market (Johannsson, 1988). A person naturally can be both an entrepreneur and an inventor at the same time (Smeilus, 2015).
Weick & Marin (2006) defines an independent inventor as an individual who creates outside the context of a company, university or government institutions.

Lettl, Rost, & Von Wartberg (2009) adds they are usually without connection to universities, who do not have access to incubators or science parks, who's inventive activity is conducted separately from an established firm, and who does not have an obligation to invent.
---
Presentations
May 30, 2018 – Susan L. McCain, Esq. of Hankin Patent Law

Introduction to Intellectual Property / IP 101

Slides

Audio

With 20+ years of international experience within the biotechnology, chemical, medical, software, printing, and wireless device industries Sue brings her large firm experience to Hankin Patent Law, APC and is eager to provide the attentive and personalized service our clients expect. Her areas of expertise include intellectual property counseling, protection, and portfolio management, competitive analyses, IP-based due diligence, R&D advisor, licensing arrangements, and building value in IP assets.


June 27, 2018 – Pamela Banner Krupka of Krupka Law

Achieving the right balance between the interests of innovators and the wider public interest
R&D, innovation and patents
Software and business methods
Common IP mistakes of first time inventors

With over 30 years of engineering and legal experience, Pam offers practical guidance to clients making decisions regarding their intellectual property. Her prior engineering work at Texas Instruments, Inc. gives her insight to real world factors affecting business decisions involving intellectual property. This real world experience, combined with her litigation, appellate and counseling background, enables her to provide cost effective, practical IP advice.

Pam managed the preparation and prosecution of global patent portfolios for Fortune 100 innovating companies, allowing her to provide guidance on what to protect and how to protect it, focusing on the broadest possible coverage in light of developing law. In her practice, she often acts as in-house intellectual property counsel, providing oversight, guidance and an independent perspective.

Pam also renders patent opinions, including infringement and validity studies, and serves as a witness when her opinion is relied on during litigation. She also provides clearance and right to use studies, and renders product design advice to avoid infringement. She has worked in most aspects of electronics, mechanical devices, software, bioinformatics and medical devices.

July 18, 2018 – Robert Krupka of Krupka Law

Patent litigation
IP research and filing strategies
Considerations and legal resources
Licensing
Patent infringement
Patent trolls
Lessons learned from IP litigation
Public health and patent

Described as "One of the top trial lawyers in the country," Bob tried over 75 cases to judgment, including 18 jury trials to verdict, during his 39 year career at Kirkland & Ellis LLP. Teams he led obtained verdicts totaling over $1 billion and recovered over $3 billion in settlements, including one of the largest patent settlements in history – $1.35 billion.

He worked for top Fortune companies and highly innovative individuals on trials involving myriad technologically complex subject matters ranging from software to semiconductors, chemical processes to computers, and smart phones to pharmaceuticals.

Bob now acts as an advisor on complex business, intellectual property, and litigation issues. Bob's trial and appellate experience yields creative solutions to unusual challenges, jury trials, and appeals.

August 22, 2018 – Benjamin Kuo, Esq. of Patents by Benasaur

Slides

Patent Prosecution, Process and Pitfalls

Eventually, every inventor is confronted with the decision to protect his technology by ways of a utility patent. Understanding the magnitude of the undertaking as well as the process and pitfalls involved can greatly reduce costs and (worse) avoid obtaining a useless patent.

In this talk, given by a patent attorney and former USPTO Examiner, the informed inventor will learn to distinguish patents from other forms of intellectual property, how to read a patent disclosure, the patent prosecution process and timeline, decide when and what to file, inner workings of the PTO black box, and how to find and work with a patent attorney.

About the Presenter

Benjamin Kuo is a patent attorney and former computer engineer with a solo IP practice based in Los Angeles, specializing in helping smaller entities obtain IP protection. In addition to patent filings, he also supports litigation and consults with practitioners on Patent and Trademark Office issues. Before forming his own practice, he was a patent examiner for the USPTO, examining hundreds of computer networking applications and conducting numerous interviews with outside attorneys. Before working at the USPTO, he practiced at various law firms in the fields of patent prosecution, IP litigation, antitrust litigation, and federal corrupt practices act investigations. He is fluent in Mandarin Chinese and is licensed in California and before the USPTO. See more at benasaur.com/law.
---
Upcoming Events
Check out our Events Page for upcoming speakers.
---
Resources
---