Audio Night coming October 14th!!!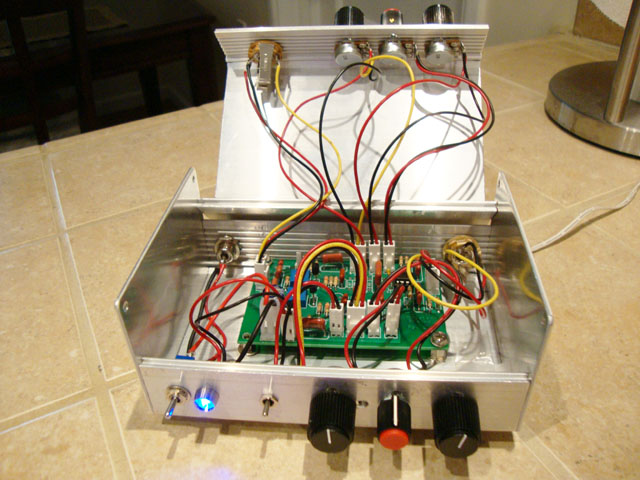 I am hosting an audio night re-scheduled for 8PM on Thursday, October 14th (it was originally scheduled October 7th).  It will be divided into two sections.
During the first part, I'll be demonstrating a FET-based stereo preamp (pictured above) and discussing the circuit design.  I'll also be talking about what "warmth" in an audio circuit means and the challenge of translating perception terms like warmth into technical specifications.  I'll bring my Chapman Stick (musical instrument, shown below) to demonstrate the sound of the preamp.
When we go through the preamp circuit design, we'll talk about the three sections, the FET input stage (the design of which is almost identical to a tube preamp stage), the tone circuit (and the free software that helped me design it), and the op-amp based output stage.  You can read more about the preamp on my blog:
http://vanceswers.wordpress.com/2010/09/12/preamp-heaven/
In the second part, I'll be demonstrating a Moog analog synthesizer and talking about how analog synthesizers used analog computer circuits to mimic parts of the human body involved in creating the sound of the human voice.  If we have time, we can discuss synthesizer circuit design.
I'll also be bringing some books that I have found to be helpful in doing analog design.