Archive for the 'projects' Category
Posted on February 18th, 2016 • Filed under projects • No Comments
Crasher Kevin decided to make a jewelry box for his wife for a Valentine's Day gift.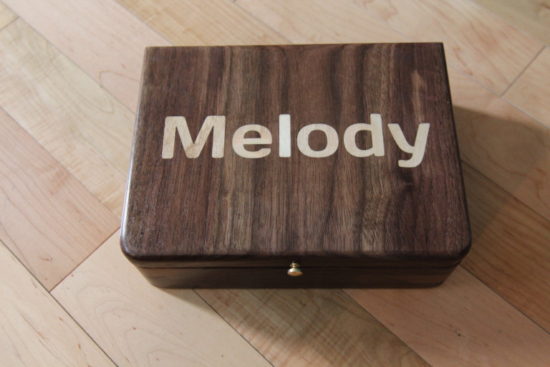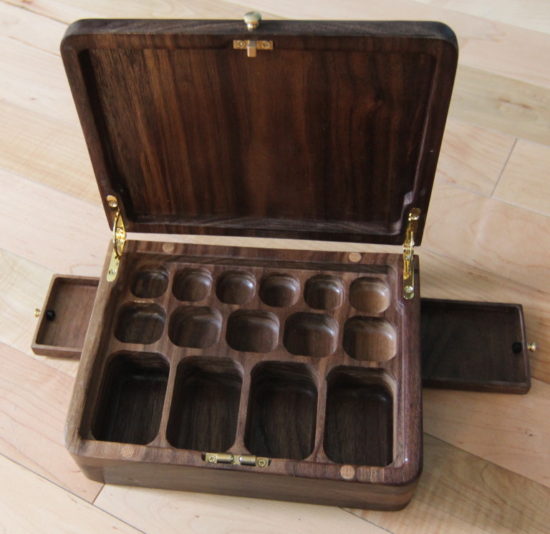 Using the handy ShopBot Desktop at Crashspace it was as easy as can be.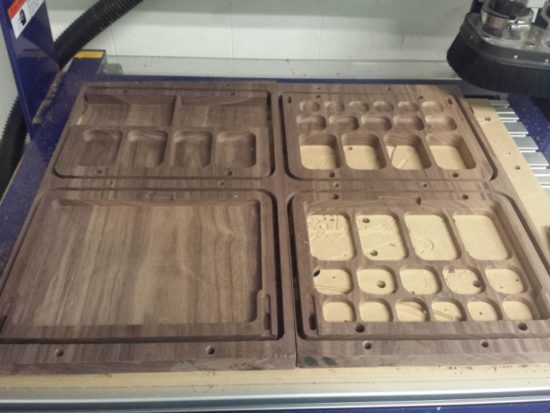 More write up over at his site.
Posted on December 6th, 2015 • Filed under projects • No Comments
This past summer, I read online that the breed of hamsters I own runs more than any other breed: "an equivalent of four human marathons each night on average." With hopes of figuring out what exactly the "hamster equivalent" of a marathon is, I did a study on my hamster's gait. And finally, with hopes of discovering whether or not there was any truth behind The Internet's claims, I built a small Raspberry Pi-powered pedometer and stuck it on my hamsters' wheel.
This month, the lucky portion of you who can read German can check out a 5-page spread on my DIY hamster experiment in the latest issue of Raspberry Pi Geek!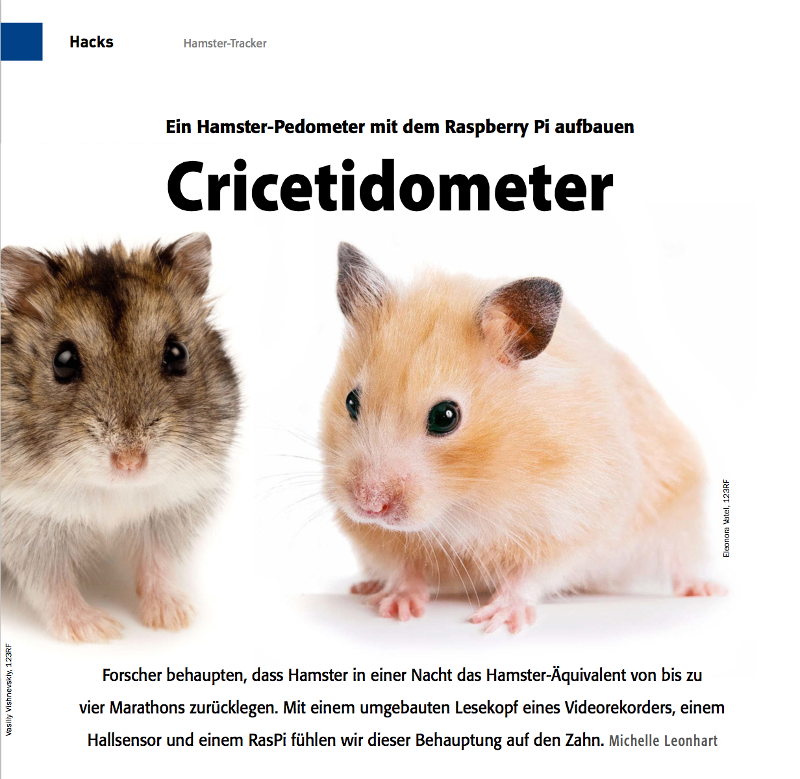 HOW AWESOME.
Before coming to CRASH Space, I lived and worked in Berlin, which makes having my work in a German magazine all the more personal and exciting for me. (Not to mention, many of our CRASH members are native German speakers!)
If you want, you can buy the latest issue here. You can also see the (less cool 'cause it's not in a real paper magazine) version of the article here.
Buy it buy it buy it buy it
Also, check out this sweet German translation of my bio they made:

Posted on November 22nd, 2015 • Filed under projects • No Comments
CRASHer Barb (@yes_you_am | PaperStatic.com) is starting a new maker-themed YouTube channel: Barb Makes Things!
Check out this amazing trailer she made:
Barb will be releasing a new video every Tuesday, so make sure to subscribe to her channel!
Posted on September 23rd, 2015 • Filed under projects • No Comments
Laura Lopez, who has been running the monthly Intro to Bitcoin classes at CRASH Space (as well as a number of other bitcoin-related classes all over LA) recently went on a trip to SF to see how common the popular cryptocurrency is in the nerd capital of the US.
She made this awesome and hilarious video to show us all how it went. And if you like it, you can buy it with bitcoin!
Posted on September 14th, 2015 • Filed under projects • No Comments
Our donation box just got a serious upgrade:
Want to know how it's made? Check out the detailed walk-through here!