Archive for the 'projects' Category
Posted on November 22nd, 2015 • Filed under projects • No Comments
CRASHer Barb (@yes_you_am | PaperStatic.com) is starting a new maker-themed YouTube channel: Barb Makes Things!
Check out this amazing trailer she made:
Barb will be releasing a new video every Thursday, so make sure to subscribe to her channel!
Posted on September 23rd, 2015 • Filed under projects • No Comments
Laura Lopez, who has been running the monthly Intro to Bitcoin classes at CRASH Space (as well as a number of other bitcoin-related classes all over LA) recently went on a trip to SF to see how common the popular cryptocurrency is in the nerd capital of the US.
She made this awesome and hilarious video to show us all how it went. And if you like it, you can buy it with bitcoin!
Posted on September 14th, 2015 • Filed under projects • No Comments
Our donation box just got a serious upgrade:
Want to know how it's made? Check out the detailed walk-through here!
Posted on September 4th, 2015 • Filed under projects • No Comments
Determined to validate the oft-misguided claims of The Internet, I've spent the last month tracking my hamsters' activity via a homemade Raspberry-Pi-powered Hamstrometer. And recently, I was approached by SuchWowTV to be featured in one of their videos!
If you're interested in the details behind the build, you can head over to my blog and check out all of the pics and gifs I made of the build process!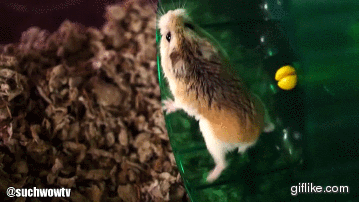 Posted on July 1st, 2015 • Filed under projects • 1 Comment
CRASH member Kevin Jordan is worried about his fat cat.
His fat cat needs more exercise, and like many of us, would greatly benefit from the motivation that comes from a little healthy competition. Unfortunately, we live in a world of tyranny and injustice, and there are no features on the many popular fitness trackers that are cat-friendly.
But like a true maker, Kevin has taken action.
In his own words:
"My wheel from OneFastCat needed something. I wanted my cat to be able to compete on Strava with other cats but there was nothing available. Strava is a website and mobile app used to track athletic activity via GPS.
So, I made this system.
It is a breakbeam sensor connected with a Raspberry Pi computer. A fin on the outside of the wheel breaks the path of the sensor. Each rotation is mapped into a GPS location in the real world, moving 3.5 meters per rotation. After 100 seconds of no activity, the Raspberry Pi automatically upload's to Toonces' Strava page. The system resets automatically for the next wheel run.
Next up: Figuring a way for Toonces to run on the wheel without interaction from me. He can drive a car, but can't run on a wheel.
Do you even Strava, cat?"
For more information, check out his blog idreamincode!