CRASH Space Joins the Electronic Frontier Alliance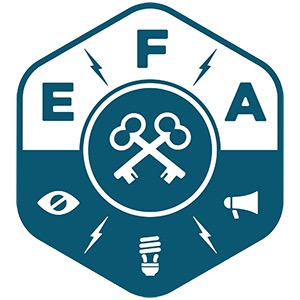 CRASH Space is partnering with the EFF to help create the Electronic Frontier Alliance.
The EFA is an alliance of organizations across the U.S. that have volunteered to serve as vital hubs for activism and grassroots organization addressing a spectrum of civil liberties and digital rights issues.
CRASH Space serves as a physical location that interested parties can come to in order to get involvd and learn more. In the next month, we will also be beginning a new class series focused around these topics, spearheaded by our VP, Michelle Leonhart.
You can sign up to be kept in the know here, and can see the current list of available allied hubs here.