Learn to Code with Us: Riverside!
In early 2013, our Crashspace VP Michelle Leonhart (@at0mbxmb) founded Learn to Code with Us, which meets weekly here at Crashspace. Since then, we've branched out to Pasadena, hosted by Crashspace Founder Carlyn Maw (@carlynorama). And this month, we're proud to introduce our newest Learn to Code with Us branch in Riverside, CA, hosted by Audrey Roy Greenfeld (@audreyr) of Pyladies.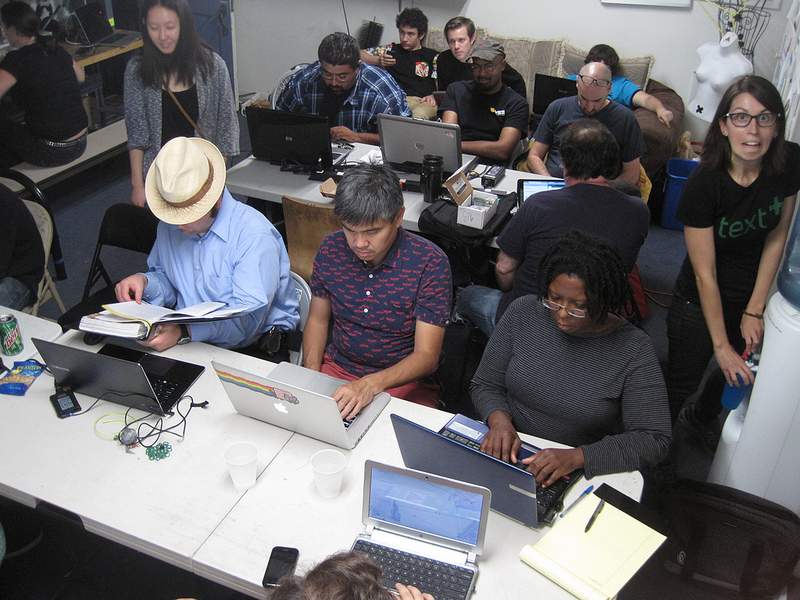 Unlike our other branches, the Riverside branch of LTCWU is specifically women-only, although children and +1s of all genders are allowed to accompany female participants. 🙂
All LTCWU events always have been and will continue to always be FREE. For more information, please visit our website at www.learntocodewithus.com.