Designing for Short-Run Manufacturing & Production
WHAT: Lecture
WHEN: Wed, Oct 12th: 8:00pm-10:00pm
WHERE: CRASH Space (Directions & Parking)
WHO: Open to the public
HOW MUCH: FREE!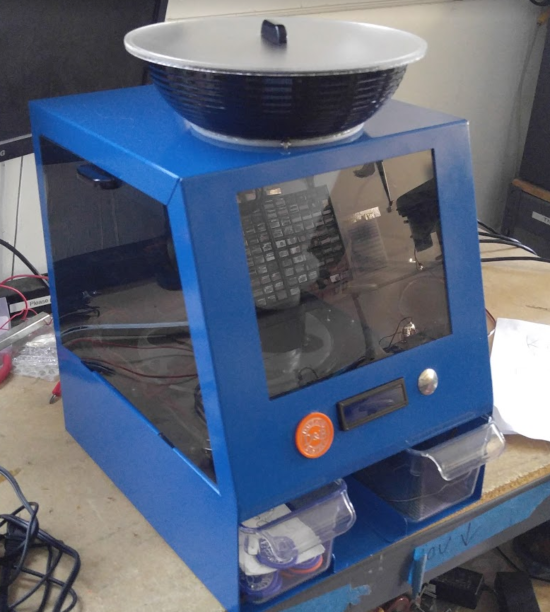 Kevin and Steve's custom chip counter, designed for Dave & Busters
Are you interested in how to do short run product development and manufacturing? Come hear a short talk from Kevin Jordan (
@idreamincode
) and Steve Goldstein (
@stevegoldstein
) on their process for developing and manufacturing low production run devices. Following the lecture, Kevin and Steve will host a short Q&A to answer questions from the audience.
Steve Goldstein is a product designer, fabricator and inventor named on 19 patents. In addition to his own product development, Goldstein spent a total of ten years as Director of Entertainment Technology at Disney Imagineering and Sony Retail Entertainment.
Kevin Jordan is a programmer/roboticist that programs a lot of random stuff, from rocket sleds to wind tunnels to kids toys to cat wheels.
Thanks everyone for attending and asking questions. Here is our PowerPoint slide deck.