Dec 22: WikiLeaks Wednesday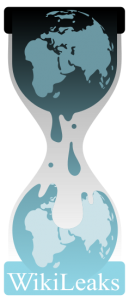 Are WikiLeaks and Wikepedia the same thing?
Is WikiLeaks attacking Amazon.com?
Is Julian Assange a Journalist or a Terrorist?
What charges have been filed against Julian Assange / WikiLeaks?
WikiLeaks vs New York Times: What's the difference?
OpenLeaks? WTF?
We keep asking questions and people keep asking us questions and we keep asking each other questions, we thought it might be more productive to do that in a public forum. So on Wednesday, Dec 22 at 8PM CRASH Space will host the first of an ongoing series of irregularly scheduled public discussions about all things WikiLeaks.
Call it a symposium, call it a round table, call it an open forum.
Whatever it is remains to be seen, but our hope to get a bunch of people who are familiar with the case and the issues surrounding it into one room at the same time and have an open and frank discussion about it. This is especially important for anyone who has the previous questions and wants them answered. This event is open to the public but space is limited. We may Ustream the talks if we get around to it. Admission is free, however CRASH Space is entirely membership and donation supported so donations are encouraged, though not mandatory.
Suggested donation: $10