MCMASTER RULES! MY FAVORITE THINGS.

McMaster-Carr is the single greatest website on the internet. Maybe you've heard of it. I figure my real first post should be about something great, so here you go.
You can get smoke bombs, witches hats, deadblow sledge hammers and everything in between. Bonus points: If you're in LA, you can get same day delivery if you order in the AM, and it's dirt cheap shipping.
Here are a couple items I've ordered over the years and fallen in love with.



Mitotoyo Harsh Environment Digital Calipers 12″ – These are my favorite calipers for day to day work in the field and in the shop. They're pretty durable, can take a splashing of coolant, and are just the right size for a quick check to confirm most rectilinear dimensions / tolerances on machined parts and assemblies.


Fowler Carbide Tipped Scriber – A replaceable, retractable carbide tip makes this scriber great for marking metal parts, especially after getting a quick coat of Dykem marking fluid. This tool will let you mark lengths and layout cuts on metal parts quickly and easily.

Starett Lever Style Dial Indicator – A machinist's best friend. When combined with an indicator holder ( I prefer this NOGA one) you can Tram a Vise on a mill, measure straightness, runout on a tool, perpendicularity on a surface plate, center stock in a lathe, set zeros on tooling balls, the list goes on and on. This is an invaluable measurement device.


52100 Chrome Steel Balls – Everyone needs a couple giant, super hard balls in their lives. And these come in cheap at $21.
Bulk Rubber Bands – Many an office war has been fought with a box of these. Cheap ($9). Shoot them up in the rafters for extra points.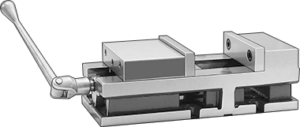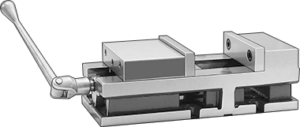 Kurt Machine Vises – Best vises in all the land. Take a beating and keep repeating, These make life easy, cause they're so well made and sturdy, and the attention to detail in the design is really nice. Heavy as a box of steel rocks, recommend a two person lift of anything bigger than a 6″ vise.


Bright Orange Deadblow Sledge Hammer (the only tool you really need) – Speaks for itself. Great for adjusting things. Saved the best for last.
That rounds out the first 7 or so things I tend to purchase when confronted with a new shiny venture into the hardware unknown. The real McMaster shopping lists in aerospace tend to be endless, With enough duct tape and fasteners, you could send a McMaster rocket to space (just ask SpaceX hehe).
Kyle (check this post out over on my blog at kylecothern.com) Mcmaster Rules!