One thing to do today: Download Signal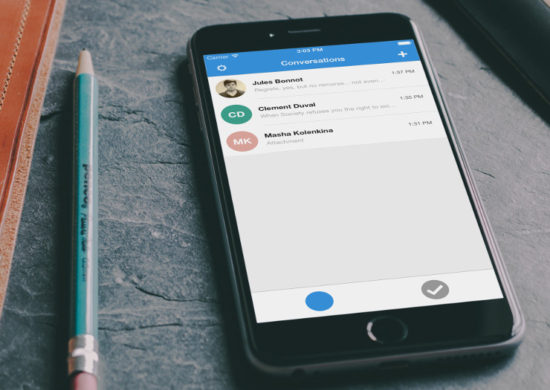 Let's face it. We are primates. We need each other and we need to communicate. Sometimes we use our tools to set a wildfire that burns our values to the ground, sometimes we light the spark of inspiration.  One thing our monkey brains don't naturally process is that our communications, once put on the internet in any way shape or form, live on. Wraiths in the machine. They can be found and visited by people we don't know, and many of those will not have our best interests at heart.  That is fine and even charming when it is Uncle Bob's pie recipe. That weird immortality can sing to our hopes that we can be more than we are. But if the wrong person finds the wrong digital finger print in the wrong place, lives end.
I want you alive. Your Facebook memorial page will not be good enough for me.  I want when I give you the secrets to my soul, that intimacy is ours.  I don't want some cavalier child-programmer at some silicon valley startup that just learned they have access to the database to amuse themselves over their lunch break with our shared plans. It may be just that we are going for coffee on Wednesday, but my connection to you is precious. And tenuous. And hard fought. And must be tended to to maintain. It is not a commodity for two people to connect, it's a miracle.
So step 1, just one thing we can do today: Let's start using Signal.
When you send me a victory project selfie because the motor finally works, use Signal.
When I text you that I am tired and sad today, I'll use Signal.
When friends from out of town check in to hear my voice because it's been ages, I'm asking them to use Signal.
There are other options, but since we already have each other's number we can transition seamlessly.  The choice to use to begin this process of learning to use encryption together is not about anger or fear. It's because you matter to me.
When I hold your hand, I want it to be your hand.
I'll see you tomorrow.