Maker Faire Project Time/Tea Shirt Teastravaganza Sunday May 12th At Noon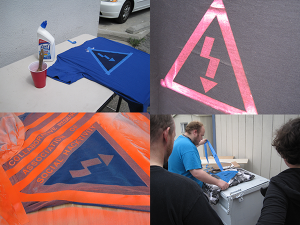 Going to Maker Faire Bay Area May 18/19th?  Need some time to finish your project?  Need a CRASH Space t-shirt to wear?  Come on by Sunday at noon and you can do both!
Tea Shirt Teastravaganza: 12-1 pm.
BYOT – bring your own T-shirt.  We'll have paint and ink and tools and other stuff to turn it into one-of-a-kind DIY apparel.
Project day: 12-4 pm.
BYOP – bring your own project.
Even if you're not going and just want to make a t-shirt or work on a project, come on by.