Light Up Your Night: DIY Holiday Lanterns!

Want to join us? Sign up now!
Hey, Crasher! Have you been thinking to yourself: "Man, I love Crashspace, but I sure wish there was a place I could go to show my kids awesome DIY technology, AND make really awesome and fun crafts!"? Well then, HAVE I GOT A DEAL FOR YOU, MY FRIEND!
This is at0mbxmb speaking. This October 21st, I'll be hosting a workshop with our awesome hacker friends at the LAMakerspace to make DIY holiday lanterns. We custom-designed ALL of the parts in this kit, so they're guaranteed to be full of awesome.
When: Sunday, October 21, 2012 from 11:00 AM to 3:00 PM (PDT)
Where: Silver Lake Headquarters 2898 Rowena Ave, #100, Los Angeles, CA 90039
Who: Ticket is good for one kid + adult pair (and one kit). Recommended age: 10.
All children under 13 must be accompanied by an adult. Please limit one adult per child, as we have limited space. 🙂
How Much: $20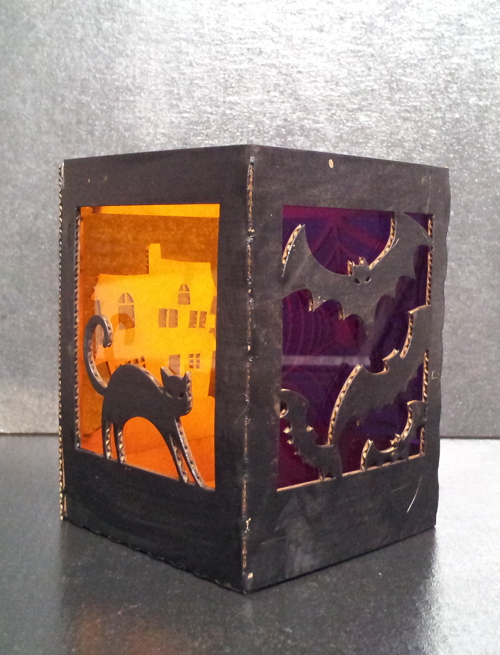 I chose to paint my lantern black. Looks nice, eh? We'll have markers available for kids to decorate their lanterns however they'd like.
The Kit includes:
One custom unassembled lasercut cardboard lantern exterior
One unassembled custom LED circuit board
One custom 3D printed moon (to house the LED)
We'll also have the following available for everyone to share:
Soldering irons / solder, for the circuit
Markers, for colouring
Coloured plastic wrap, for the lantern windows
Hot glue guns / hot glue, to assemble the lanterns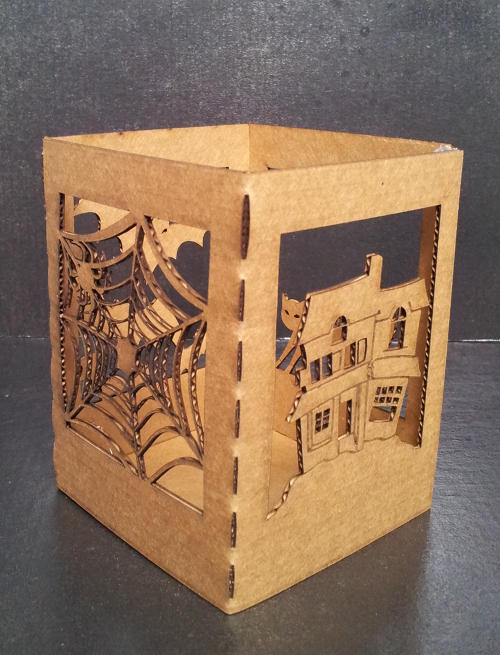 A bare lantern! This is how they look before the kids get a hold of them!
This class is a great opportunity to show off some DIY tech to kids, just in time for fall! We'll have Makerbots printing moons live at the space, and will be teaching basic soldering via the custom LED circuits.

Want to join us?
Tickets are $20, and cover instruction + one kit.
Sign up now!
If you have any questions, please reach out to @at0mbxmb on Twitter or email at0mbxmb at gmail dot com. See you there!