You know what's awesome? RFID stuff.
You know what's extra awesome? Wearing RFID stuff on your body.
You know what's extra EXTRA awesome? Putting RFID stuff in your shoes and totally pretending to round-house kick your RFID-activated door open!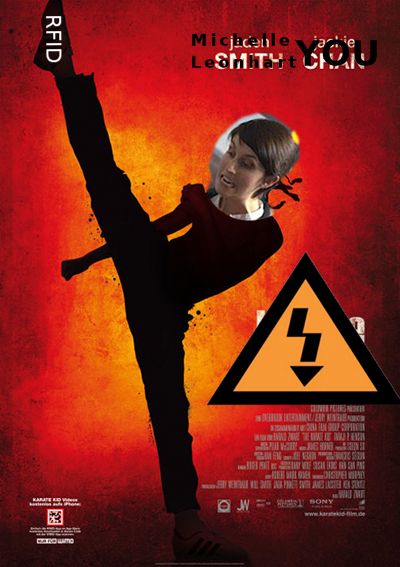 THIS COULD BE YOU, MY FRIEND. THIS COULD BE YOU.
When: Saturday, Sept 29th @ 2pm – 6pm
Where: Crashspace
How Much: FREE
This event is a hackfest, and is BYORFID. (Keyed members are welcome to experiment on extracting RFIDs from inactive door keys.) We're all getting together to experiment with RFID and making RFID-integrated wearables. For those interested, Crashspace MoldMaster Tom will be assisting those who would like to try mold making. In order to solicit help from MoldMaster Tom, one must bring an item they would like to mold (say, an awesome pendant or ring) and present it to MoldMaster Tom. Be mindful to select an item that is larger than your RFID tag.
Below, some RFID junk on the market, to inspire you:
standard keyfob: http://www.robotshop.com/parallax-125khz-rfid-tag-key-fob-1.html
25mm disc: http://www.robotshop.com/parallax-rfid-disk-tag-2.html
30mm disc with hole in middle: http://www.robotshop.com/parallax-rfid-r-w-30mm-round-tag-2.html
16mm disc: http://www.sparkfun.com/products/9417
2mm glass capsule: http://www.sparkfun.com/products/9416