Saturday We're Building Mini Libraries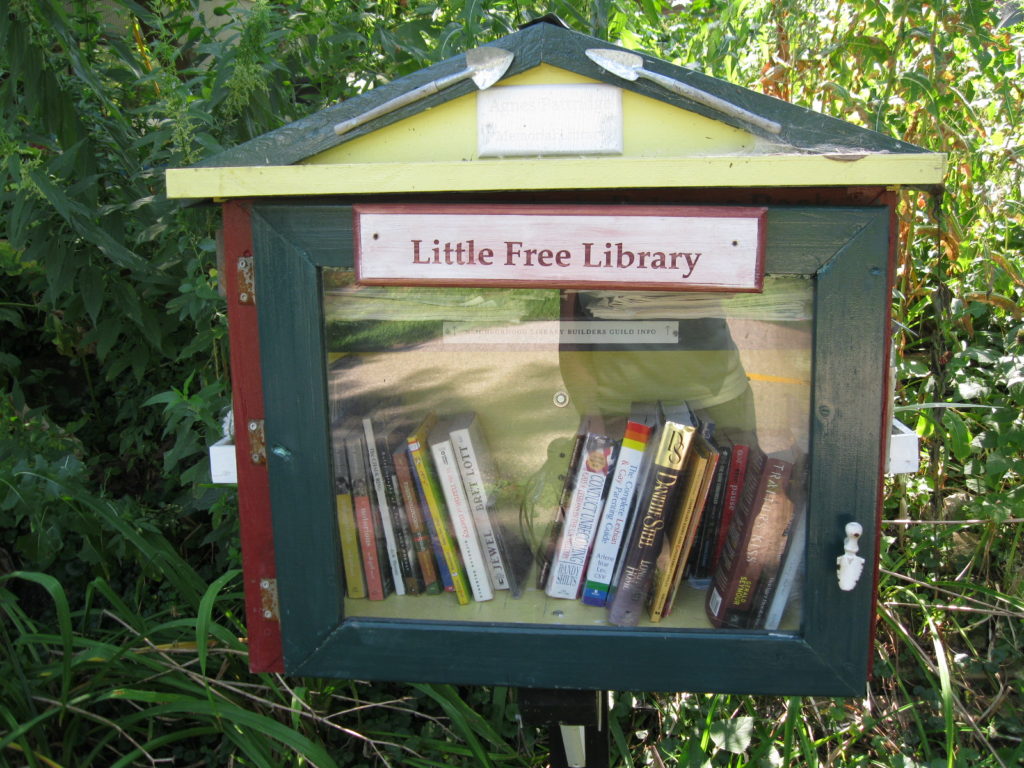 We're building mini libraries, crowdsourcing to feed the hungry, and learning about bees…
After we pooled our efforts to create the best kitty covered tweeting little free library we were approached by a number of community organization. This is culminating into a couple great events.
Don't miss this huge collaboration with Joyful Activist, Foster the Future and Transition Mar Vista to build mini libraries and populate them throughout Venice and Mar Vista. Help feed the hungry, and learn about bees.
There will be food provided by Whole Foods Market Venice and the Dragon Pizza Oven.
Live music, djs, and lots of fun.
These library boxes in yards and on streets will enable sharing of books and conversation with neighbors and friends for years to come.
"Participate in our day-long arts event to build and decorate a number of these Little Free Library boxes. Everyone is welcome, including children five and up. Use a hammer and nails, slather on the primer, or use paints and varnishes to decorate the boxes once they are built. Donations of supplies are welcome (scrap wood and re-purposed items). http://fosterthefuture.com/losangeles.html has a list of specific supplies needed, and other fun details." (via Joyful Activist)
Bring your friends, parents, families, kids, sunscreen, and tools if you have them:
Coeur d'Alene Elementary School
Saturday, June 30
9:30am – 4pm
810 Coeur d'Alene Ave.
Venice, CA 90291