LA Youth Hack Jam was a Kidtacular Success!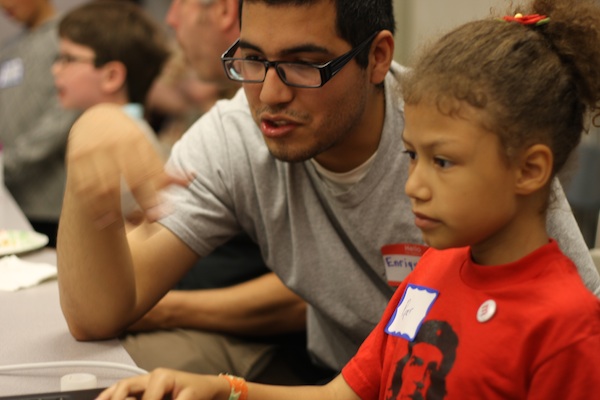 Crashspace is proud to have helped kick off the first LA Youth Hack Jam this past Saturday, under the guidance of @LAMakerspace. Many of our members joined forces with hobbyists and tech professionals from across the state to help spread the love of learning to our next generation of hackers and makers. Read more about the event here.
If you missed the event–don't fret! You haven't missed out! There's talk of a new, kid-friendly makerspace brewing in LA! If you'd like to get involved or just stay in the know, contact Levisimons@gmail.com or tarabrown@gmail.com.