EL Wire class August 18th!
Matt Pinner, resident Crash Space expert on wearable and soft-circuits, will teach a class on EL wire.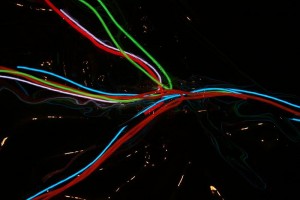 As he says:
EL wire is simple in concept, but any who have tried know those little hairs are a huge pain.
I'll share some tips, tricks, and techniques to create bomber strong connections and wicked safe ends.
I've been playing with EL wire in costumes for 5 years and learned from the best.
Class costs (includes materials):
– $15 for members
– $30 for non-members
If you're interested in coming, let us know on the mailing list by Thurs Aug 12. Payment is cash at the door.