Hackerspace Challenge Party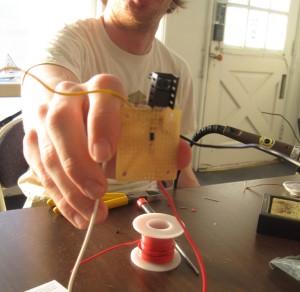 Crashers and Friends!
We are having a party on Saturday, August 28th starting at 5:00pm to show off the project we built for the Vimby/Scion Hackerspace Challenge!
It's interactive. It's audible. It's visual. It's fun. It's free.
So come out in the daylight. Bring the kids and your friends. Bonus: See how many repurposed items you can find (that is, things used in ways they weren't intended by the manufacturer.)
We will be there until late so if you can't make it early, hit us up on your way to the clubs.
When: Sat, August 28, 5pm – 10pm (or later)
Where: Crash Space building, 10526 Venice Blvd. Culver City, CA 90232
Directions: http://maps.google.com/maps?ie=UTF8&hl=en&view=map&f=d&daddr=10526+Venice+Boulevard,+Culver+City,+CA+90232
(Donations accepted and appreciated)
See you there then!