Posted on June 9th, 2013 by matt • Filed under Events • No Comments
Happy Birthday, CrashLibrary !
It has been a big year with a huge launch party and logging nearly 8k visitors!
Strangest things left in the library would have to be either the leftover chinese food. or the old sneakers. or the puppy

I pulled some data from the our xively feed into google for a few fancy graphs and found some interesting stats. Feel free to play with it a bit yourself and the feed and code is on our github.
book counts
Usages per day
Let's remember the first evening and days with our library too
Posted on June 8th, 2013 by at0mbxmb • Filed under News & Updates • No Comments
Remember last summer, when Crashspace had the honour of bringing a particularly bright young engineer down to LA to teach Arduino with his custom ArduSensors that he thought up, designed, and produced on his own via his own online store?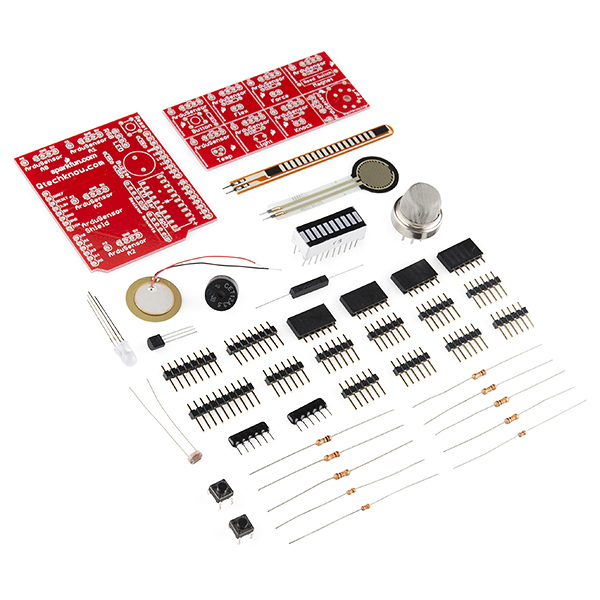 He hasn't stopped working since then, and people are starting to take notice!  SparkFun, a major manufacturer of hobbyist electronics, is now carrying his ArduSensors as an educational kit!
Let me say that again, just in case it hasn't sank in: He's 12. He designed these himself. That's really hard. His kit in amazing. His kit is so amazing it's in the SparkFun store.  Little QTechknow is making the maker dream a reality, and showing kids everywhere that anyone can bring their creations to life with some hard work and dedication.
What are you waiting for?! Go support our young maker friend and buy a zillion of his awesome kits!!
Posted on June 8th, 2013 by t11s • Filed under Events • No Comments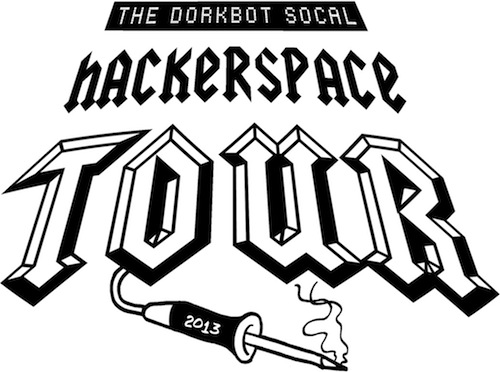 As part of the 2013 Dorkbot SoCal Hackerspace Tour, Dorkbot SoCal will be meeting at Crash Space on Sunday, June 9 from 1PM to 3PM.  Presentations on Crash Space related projects will be given by Steven Goldstein (Flipbookit mechanical animation kit), Matt Pinner (Crash Library little twitter-attached lending library), and Naim Busek (Crash Inspired Mobile LED display).  Attendees will get to learn more about Crash Space and will be able to tour the facilities.
Posted on June 3rd, 2013 by matt • Filed under Events • No Comments
Swap ! Don't Shop
We're having a CLOTHING SWAPPING PARTY on Wednesday June 12th. We start at 7p. Feel free to show up anytime, but you will be missing out on the best scores.
Bring something, someone, some snack, or some technique to share.
Bring a project to work on.. or finish.
Be inspired. Start something new.
We'll have a few machines setup and basic supplies, but this is generally a Bring-Your-Own-Materials-Sewing-Machine-Snacks-and-Skills.
Dust off your sewing machine. Revive postponed projects. Repurpose old clothes into new. Swap your skills. Create and not consume. (Unless it's snacks you want to consume, that's ok).
Contact Rachel with your Q's: analogliving@crashspace.org.
This event is FREE if you BYOMSMSS. Donations always welcome.
Here's some photos from our previous clothing swap
Posted on May 10th, 2013 by at0mbxmb • Filed under Events • 2 Comments
The fine folks at Instructables are pairing up with Crashspace on Tuesday, May 14th, from 7pm – midnight for our first Instructables Build Night!
We'll be hosting this event in place of our normal monthly public meeting, which means that all are welcome to come and experiment!  The theme this month is conductive paint.  Arrive early–space will run out fast!
Image courtesy of trendhunter.com
So what is conductive paint, you ask?  Well, it's a multipurpose conductive material which looks and feels similar to paint.  In the image above, a dancer is using it to connect circuits on the walls and floors to compose a song with her dance.
What you need to bring:
Creative ideas! The goal is to create great Instructables around great projects!  Your project doesn't need to involve Bare Conductive Paint, but it can if you'd like!
Your own supplies, aside from the paint. Do you want to paint on paper, your favourite dress, dishes, or nun-chucks?  Bring 'em!
What Crashspace + Instructables will provide:
Bare Conductive Paint
Pizza!
Space to work, and the tools available in the shop