Posted on April 24th, 2014 by at0mbxmb • Filed under Events • No Comments
Hear ye, hear ye! There's a new monthly meetup brewin' at Crashspace!
WHEN: Monthly starting May 8th, every first Thursday of the month. 8:00pm – 10:00pm
WHO: Open to the public!
HOW MUCH: FREE! (Donations dropped in the Crashspace donations jar are VERY appreciated!!)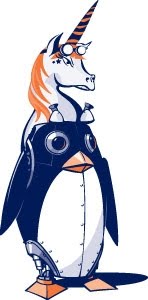 Soon we will have a cool logo. Until then, please enjoy this amazing and strangely appropriate image by
Colin Adams and Lisa Wood
FLOSS: Free/Libre Open Source Software
If you love open source, come hang out with us! We'll be working together to get started contributing to open source projects. Whether you have no idea how to get started, or already maintain a FLOSS project of your own, we'd love to have you by!
FAQ:
I've never been. Can I just drop in randomly?
YES!
Find Michelle and she will introduce you to everyone.
Are there any pre-reqs?
NO!
Do I have to know anything about open source at all?
NO!
Do I have to stay the whole time, or arrive on time?
NO!
But keep in mind that space at Crashspace is limited, and is first-come-first-serve.
Should I bring anything?
MAYBE!
We have two desktops available. Bring a laptop if you can, use the desktops if you can't
Are there any expectations for my behaviour?
YES!
We follow the same Code of Conduct as Learn to Code with Us:
http://www.learntocodewithus.com/code-of-conduct/
Please direct all other questions to michelle@tinwhiskers.net
Posted on April 10th, 2014 by outlawpoet • Filed under Events • No Comments
The IoT, Auto-ID, Spimes, Ambient Intelligence, ubiquitous computing, there are many names for a concept that has been around for a while (at least since 1991, although many of the current names date back to about 1999.
What happens when you can make everyday objects visible to computers? Smaller simpler items can be embedded with RFID tags and passive components, while larger higher value items have full embedded electronics and networking gear within them. The possibilities are endless, both to us as end-users and makers, and to the companies that make these objects.
Low power networking like RFIDs already dot all the products we buy, what can we do with them? What can we expect to happen next?
Come to crashspace for a review of what's happening in this field, and a discussion about what comes next. Promises and Risks.
Open to the public, donation recommended for nonmembers. 8pm April 14th at Crashspace.
Posted on April 9th, 2014 by outlawpoet • Filed under Events • No Comments
Ludum Dare is a two day experimental competition to make a game. The theme on which the game must be based will be announced at 6pm on April 25th. Thousands of people throughout the world participate, and winners are voted on afterwards.
We'll be at the space watching the theme announcement and revving our turbines. Attend to find collaborators or just get ideas. The space will be open throughout the weekend to participants in need of a space to work.
Open to the public, free of any charge. Be awesome and it'll be a great time.
Posted on April 6th, 2014 by matt • Filed under Events • No Comments
Guess who is sitting at SparkFun these days? I AM!
I've been serving as SparkFun's latest Hacker In Resident. It entails working on my latest interactive garment among the minds behind much of the hardware i'll incorporate.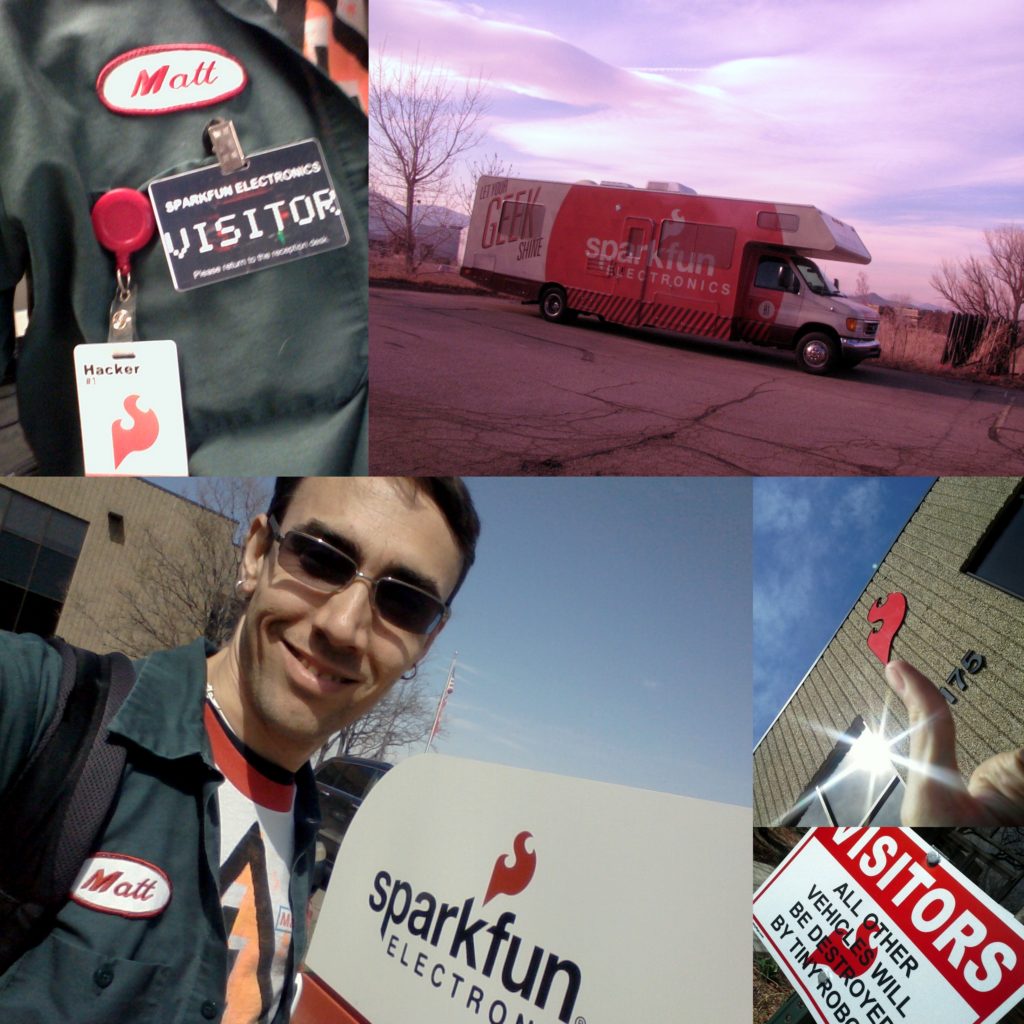 Time flies here in Boulder while goggling at the awesome mountainous skyline. The crew here and welcome feels a bit like my crashspace family: smart, different, and very helpful. It made for a spectacularly comfortable April Fools Day where I got to "fix" their sign and many Hakkos all the while pulling together an instructables.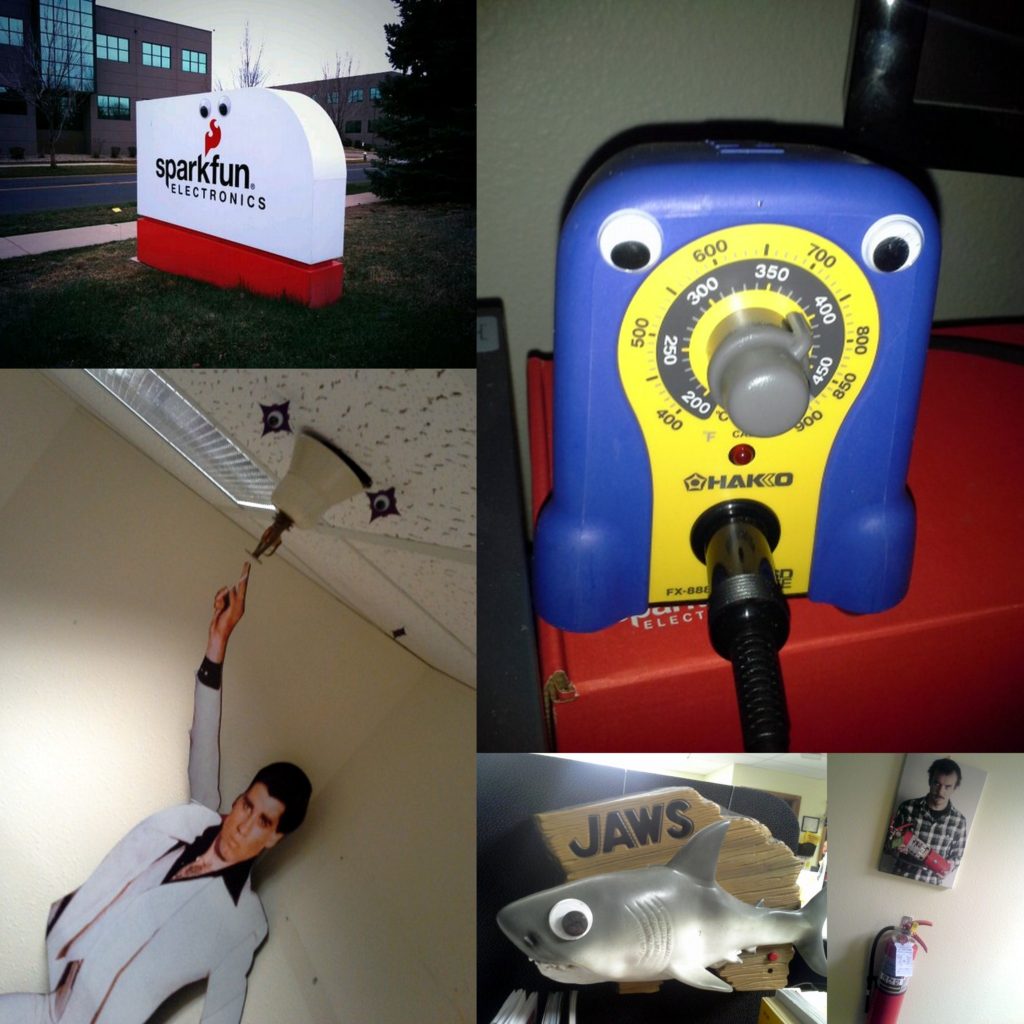 Each Friday, they host a slew of tours and many of the employees gather in their central classroom to tool around on their own projects. It is great to see the maker spirt alive within each employee. They're basically a hackerspace atop a HUGE warehouse.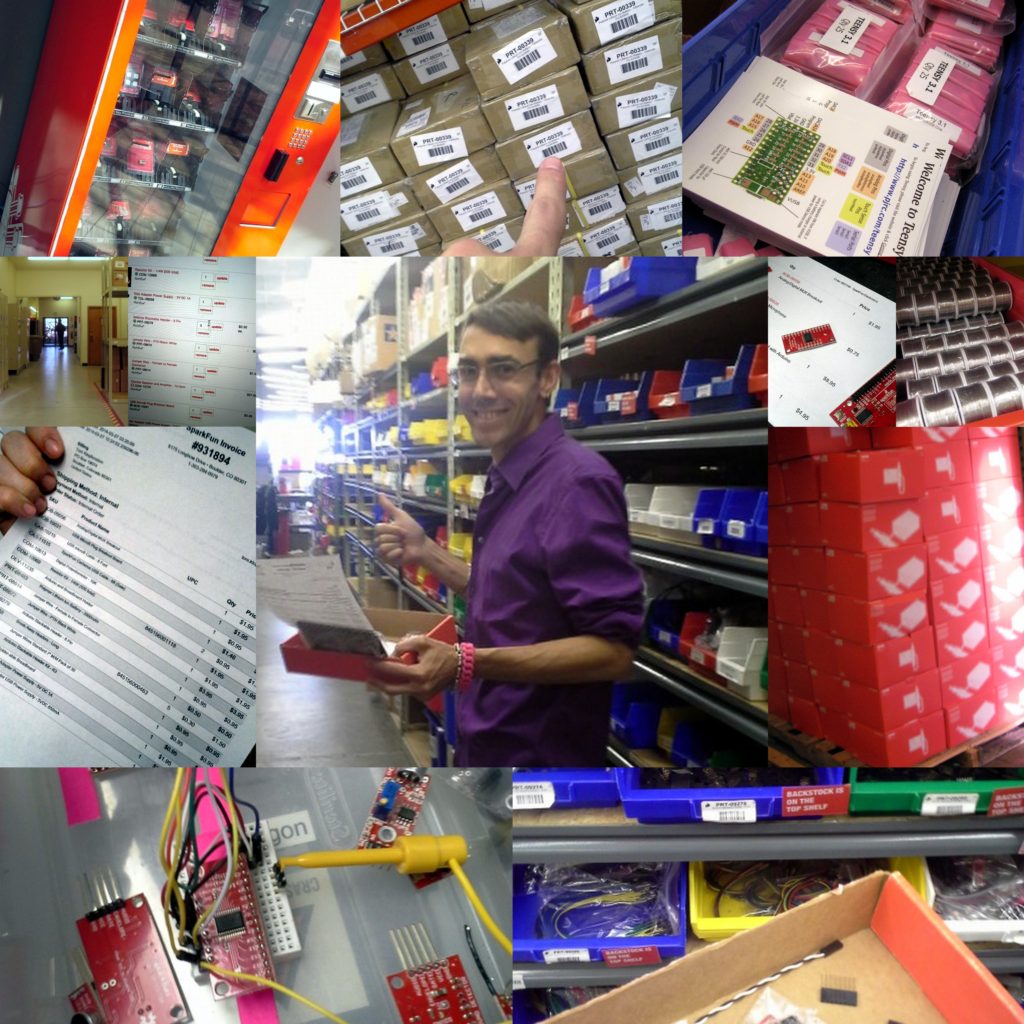 I've only a week left and about million more ideas to implement than when i started. I've mostly been busy analyzing their sound based offerings and learning all the things about their sensors for use in my next garment.
I look forward to completing my project and sharing it with you at the next crashspace meeting!
-matt
Posted on March 22nd, 2014 by theron • Filed under Events • 1 Comment
We will be having our next patching circle on Sunday April 6th starting at Noon. This event is free and open to everyone.
There will be a special guest: Chris McCormick, musician and creator of PdDroidParty and WebPd, will be joining us (all the way from Australia) and showing us what he has been working on lately.
Chris visited a few years ago and taught a workshop on using Pure Data as an audio engine with other languages.
What is Pure Data (Pd)? Pd is an open source visual programming language used by artists and musicians all around the world. It's creator, Miller Puckette, teaches computer music at UCSD, and was the creator of the original version of Max/MSP.
A patching circle is an informal gathering of anyone who is interested in patching languages (Pure Data, Max/MSP/Jitter, etc.). Beginners and experienced patchers are welcome. Open to everyone – work on personal or professional projects, school work, or just patch quietly to yourself, in a room full of other people patching patches and helping other people patch.