Posted on February 17th, 2014 by matt • Filed under Events • 2 Comments
In January 2014 when Crashspace officially became a 501C-3 we had a party at Crashspace one Saturday evening and a great time was had by all! SO MUCH FUN was had, that we have decided to do it again! SO, come join us! Bring something tasty to nosh and/or pick a poison :). Wear SPARKLES if you so please, bring your projects and show them off! 
****SATURDAY, FEB 22nd @ 6PM****
For the uninitiated – at CRASHSPACE we make stuff. We have fun. We learn. We mentor.
THings you can expect:
Champagnes opened using a sword!
Chocolate fountains!
Robots!
Cat videos!
Sparkles!
LOLs
Fellowship!
This is a wonderful opportunity to meet more of the members, learn more about Crashspace, build fellowship, and get to know each other better.
Posted on February 16th, 2014 by matt • Filed under Events • No Comments

CrashSpace is showcasing at The Southern California Linux Expo .  
SCaLE 12X – the 12th annual Southern California Linux Expo – takes place on Feb. 21-23, 2014, at the Hilton Los Angeles Airport hotel. As the first-of-the-year Linux/Open Source software expo in North America, SCaLE 12X expects to host more than 100 exhibitors this year, along with nearly 80 sessions, tutorials and special events
We have table #72 to show off what we do best, making all the things!
The expo hall will be open from 10a-5p Saturday and Sunday. Please stop by and help take a turn talking to the fine people that stop by.

Do you have a project you'd like to showcase at the event?
Fill out this form (hint: if selected, you'll get in for free)
Posted on February 15th, 2014 by at0mbxmb • Filed under Events • 1 Comment
On Thursday, I went to Matt's Learn PCB Layouts with Eagle class here at Crashspace.
For our first boards, Matt gave us a schematic for a Bare-Minimum ATmega328 circuit, and we copied it into Eagle's schematic view (the white side on the left). After that, we switched over to the board view (the black side on the right), arranged our components, drew our traces, and labeled our components. (Since the number of components on this board is small and obvious, I chose to give mine all Pokemon names.)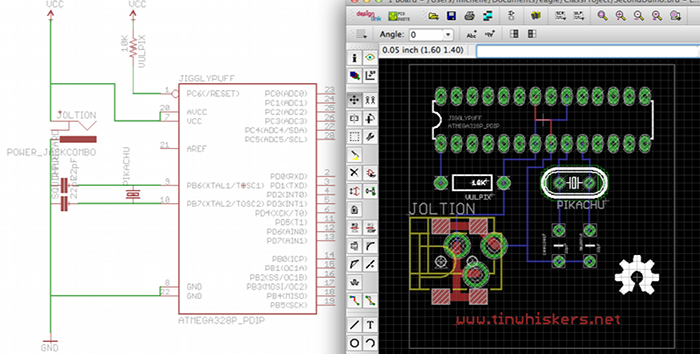 After that, we went to OSH Park to submit our boards to be fabricated. OSH Park is super cheap, and three copies of my board (the minimum they'll make) ended up being about $16 + $0 shipping!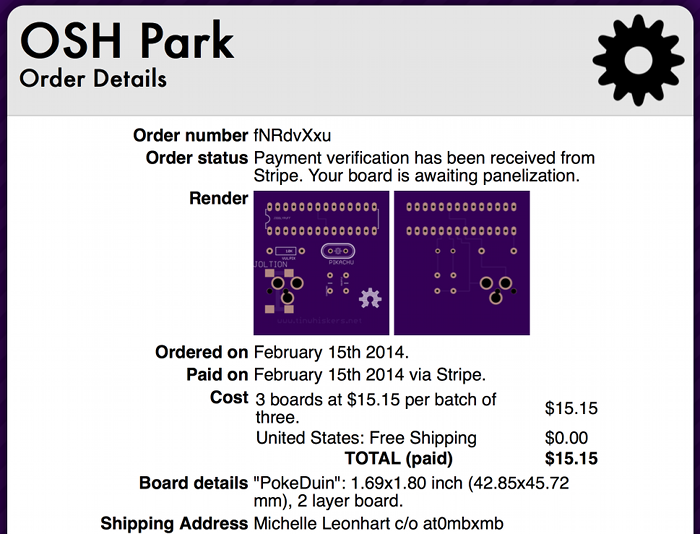 This board will be a bit difficult to work with, being that we didn't take any time to add USB terminals or holes for header pins, but I think keeping the board design simple the first time around was a good choice. OSH Park estimates it will be between 1 and 2 weeks before I'll get my boards in the mail. When they arrive, I'll post them here!
Posted on February 12th, 2014 by matt • Filed under Events • No Comments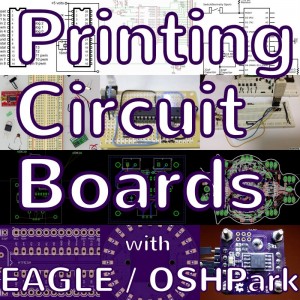 If you're new to EAGLE and/or PCB fabrication this is a good opportunity to get your feet wet. Depending on the audience, I'll provide a basic walkthrough or get into some more intermediate topics. The goal is to actually finish a board and send it off to be made.
Come by THURSDAY Feb 13th, 2014 at 8p. The workshop is $10 to members and $30 to the public.
What is covered:
So, if you've been wanting to get that board made, but haven't quite finished it, or want to learn a new skill, swing by on Thursday, February 13, 8:00pm – 9:30pm !
Signup Here:
Posted on February 9th, 2014 by at0mbxmb • Filed under Events • No Comments
Last night, the Echo Country Output and the International Adventure Club hosted Los Angeles' first BLANKET FORT BUILDING COMPETITION!
Crashspace was one of three teams to compete, alongside
The L.A. Fort
and
Echo Country Outpost
.
Team Crashspace (under the blanket fort-building moniker:
Snug Life
) was made up of:
Brian Higgins
,
Matt Pinner
, Michael Clive,
Michelle Leonhart
,
Rachel Koukal
, and Sarah Warner. Our fort had a cloudy, dream-like motif, featuring lots of white fluff, DIY inflatable balloon chairs, tons of LEDs and glow-in-the-dark decor, and marshmallows.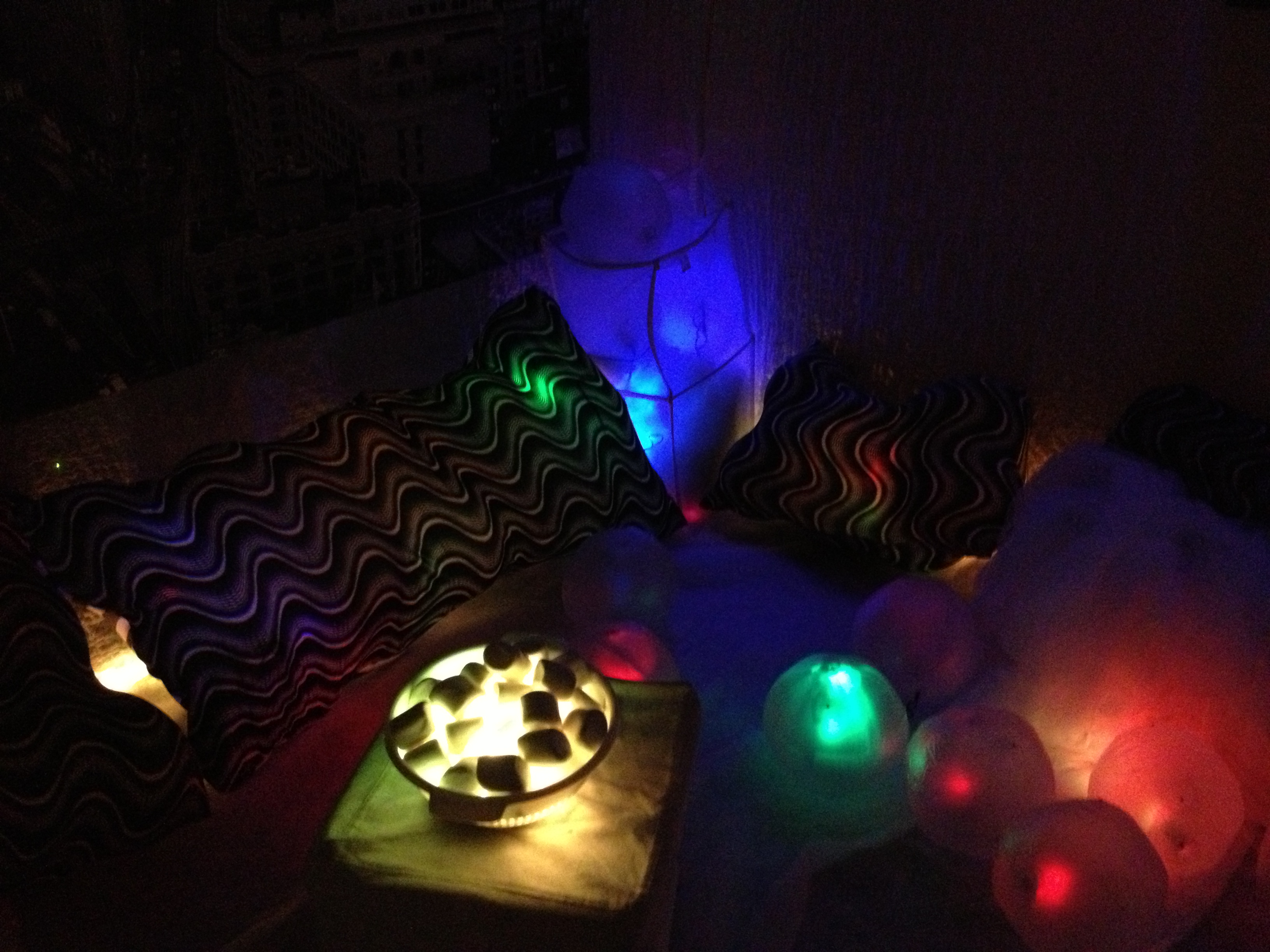 As participants explored the different forts and prepared to vote on their favourites, we were all treated to musical performances by Natalie Nicoles of
Branches
, Kyle Neal of
The Far Country
,
Jake Salley
,
Max and the Moon
, and
Robert DeLong
.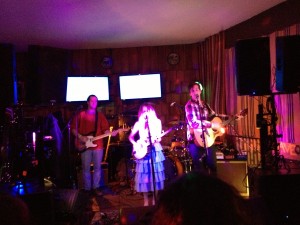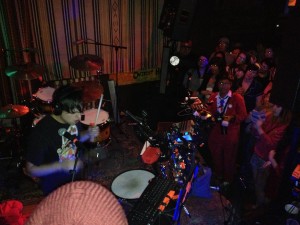 In the end we lost to The L.A. Fort, who proved to have fort building prowess beyond compare. But we all had a blast, and you can see tons of photos of our fort and the building process here. (We hear there may be awesome professional photos coming soon, too! We'll keep you posted.)