Posted on September 6th, 2015 by at0mbxmb • Filed under Events • No Comments
CRASHers Mark and Wendy of FlipBookit fame are curating a Kinetic Art Show of Kinetic artists CRASH Space members, and it opens this coming weekend!
Come visit us, sip wine, and push magic buttons!
WHEN: September 12th, 2015, 7pm
WHERE: ARENA 1, 3026 Airport Avenue, Santa Monica, CA 90405
FB Event Page: HERE!
Posted on September 4th, 2015 by at0mbxmb • Filed under projects • No Comments
Determined to validate the oft-misguided claims of The Internet, I've spent the last month tracking my hamsters' activity via a homemade Raspberry-Pi-powered Hamstrometer. And recently, I was approached by SuchWowTV to be featured in one of their videos!
If you're interested in the details behind the build, you can head over to my blog and check out all of the pics and gifs I made of the build process!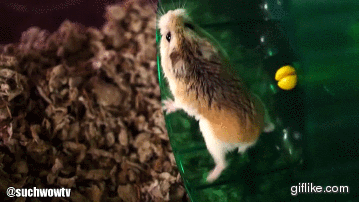 Posted on August 19th, 2015 by at0mbxmb • Filed under Events • 2 Comments
On August 29th, Laura Lopez is coming back to CRASH Space to give another introductory-level class on Bitcoin! Our first class was such a hit, we've asked Laura to return to teach more of us about how Bitcoin works, and how to get started.

Bitcoin technology adoption is rapidly expanding in the tech and finance sectors, but the average person still has many questions about how it works and why one would want to use it. Come join Laura and CRASH Space to learn how it works. You'll leave with a basic understanding of bitcoin, as well as a small amount of ready-to-spend bitcoin of your own to help you get started!

This class will cover the following areas:

What is Bitcoin?
Why would you want to use it?
How can you trust the network?
Wallet creation and safeguarding
Sending and receiving bitcoin with your Android or iOS mobile device
A brief overview on the history of currency, and how it has changed over time
Discussion of the social implications of the cryptocurrency asset class

WHEN: August 29th, 2:00pm-3:30pm
WHERE: CRASH Space
WHO: Open to the Public!
HOW MUCH: FREE!
WHAT TO BRING: An Android or iOS device, and questions about bitcoin!
QUESTIONS: Michelle Leonhart at michelle at tinwhiskers dot net. There is no need to RSVP.

You can learn more at www.bitcoinclasses.com and on the Bitcoin Classes Facebook page!
Posted on July 30th, 2015 by outlawpoet • Filed under Events • No Comments
Come to crashspace and see the theme announced for Ludum Dare 33!
Ludum Dare is a weekend competition to make a video game (however simple) based on a theme in 48 hours. You can work in a team or by yourself.
At 6pm local time, the theme will be selected, and international brainstorming on #ludumdare will begin. Here at crashspace locals will decide whether to go it alone or make a team, and come up with the best ideas for games based on the final theme.
Posted on July 24th, 2015 by at0mbxmb • Filed under Events • No Comments
CRASH Member Craig and his FTC robotics team are looking for new recruits for the Rock N Roll Robots Weekend Summer Workshop!
The Rock N' Robots Summer Workshop is an overnight program created and run by current members of the Rock N' Roll Robots Girl Scouts robotics team, with help from team parents and mentors from NASA's Jet Propulsion Laboratory (JPL). The camp is designed to prepare girls to compete in the FIRST Tech Challenge robotics tournament. (Although participants are not required to join a robotics team.)
Overview:
Upon arrival, campers will be organized into teams. Over the course of their weekend, each team will build and program a robot to compete in a mini-tournament on Sunday afternoon.
As part of this process, campers will receive instruction in the technical skills necessary to build a robot; like design, construction, and programming. In addition, campers will be introduced to other important skills like team building, fundraising, public outreach, and competition strategy.
But it's not all hard work. This camp is planned by Girl Scouts who love to hang out and have a good time! Workshops will be mixed with team building activities, a movie night, and of course, s'mores around the campfire.
Family and friends are invited to join us at 3pm on Sunday to watch the tournament and cheer for their favorite robot.
For more information, check out the flyer!