Posted on July 16th, 2013 by carlyn • Filed under How To • No Comments
This heavy duty metal something was found in our scraped-of-the-floor bucket. Steve G says it's a staple. It also sort of looks like a shim. If you know or have a guess, please speak up. The folks at McMaster – Carr couldn't say.
Here is what I know about it:
It weighs 22 grams
It is 2 inches (presumable that is why there is a 2 on it) x 1 1/8 inches
It is 1/8 in. thick tapering down to 1/16 in.
I did not do the spark test because I didn't want to mar it
It is magnetic.
I did not test hardness or use acids on it.
It resonates beautifully at 4716 Hz or about a D (Thanks Tod!)
It is a good conductor but the actual resistance readings were noisy bouncing around but it settled for a little while on 2.8 Ohms from prong to prong. (likely the surface oxidation at in play)
What struck me the most about it for my purposes was the beautiful tone it makes so I decided to turn it into a chime.  So the big take away from this project: nothing is one thing.
Posted on July 15th, 2013 by at0mbxmb • Filed under How To • No Comments
Check out this super sweet LED sign I made with Adafruit's new NeoMatrix library:
Adafruit hasn't released any official tutorials yet, so I wrote a quick instructable to get your started… Just in case you're as impatient as I am and can't wait.

Posted on July 9th, 2013 by carlyn • Filed under How To • 1 Comment
I'm not sure how many of you remember the Take Apart Tuesday series, but with my crash-space-meta-duties lightened I want to get back to highlighting the interesting and weird flotsam and jetsam that washes up on our door step. This time I wanted to focus on neat things to do with the items instead of just the orgy of dismantlement with the carcasses hauled to APEX in the end.
This week: Making a 12.5V (ish) power supply to use with an Arduino from parts I found during the monthly clean up in the pile under the bench in the front room. None of these items are particularly weird, but I've just seen a lot of these forlorn white bricks lately. I want them to feel loved again.   It turns out to be a 12.8V supply according to the multimeter I used. That will actually make an Arduino run a little hot, but it'll work.
Posted on June 30th, 2013 by outlawpoet • Filed under Events • No Comments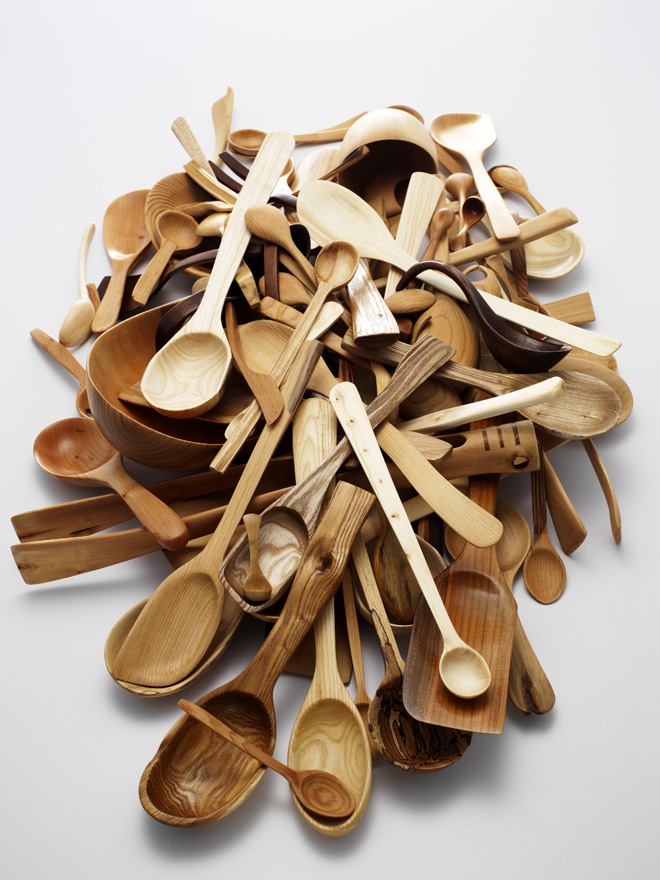 Come learn basic wood carving at Culver City's premier community hackerspace, CRASH Space!
This class will focus on carving small utensils out of hardwoods using hand tools such as chisels, gouges, saws, and files.
———————————————————————-
Class requires each person to have at least the following tools:
1/2″ straight chisel
a V parting tool 1/2″ wide or smaller
a gouge 3/4″ wide or smaller
a wood file
———————————————————————-
A tool kit is available for purchase right on this page. Just buy the ticket with the tool kit. The tools are yours to keep.
The tool pack sold here includes a 6 piece carving toolset of 1 chisel, 1 skew, 3 gouges of different angles, a v parting tool, and a wood file.
This class will be taught by Emily Barinka, an experienced wood carver (owner of Felle's Wands) and active member at CRASH Space.
Posted on June 26th, 2013 by outlawpoet • Filed under Events • No Comments
Darren Kitchen's Hak5 talk on Saturday spawned some breakout conversation on the subject of communication technologies, the various plans and fears as contrasted to what actually exists right now. Given it falls a little bit into our purview(since most use some radio links for either the final- wifi, or primary- satellite), we're going to talk about it. Not in the pie-in-the-sky sense of what's possible and what the dreamers on /r/darknet want, but what exists today, what can they do, and where do they live?
This is an open discussion, happening at the usual time, on July 1st at 8pm. free to attend, open to the public.