Posted on August 4th, 2014 by at0mbxmb • Filed under Events • No Comments
Crashspace members Carlyn Maw, Michelle Leonhart, and Levi Simons are leading a multi-week family-friendly workshop at LACMA this August as a part of LACMA's Andell Art+Technology Family Sundays program. Families are welcome to come explore the intersection of art and technology by learning how to build DoodleBots: fun, creative robots that produce their own unique works of art.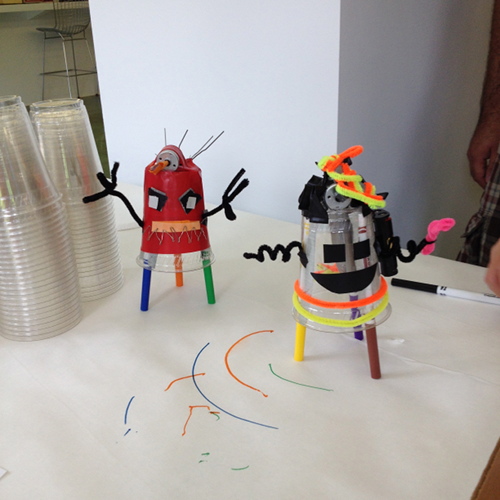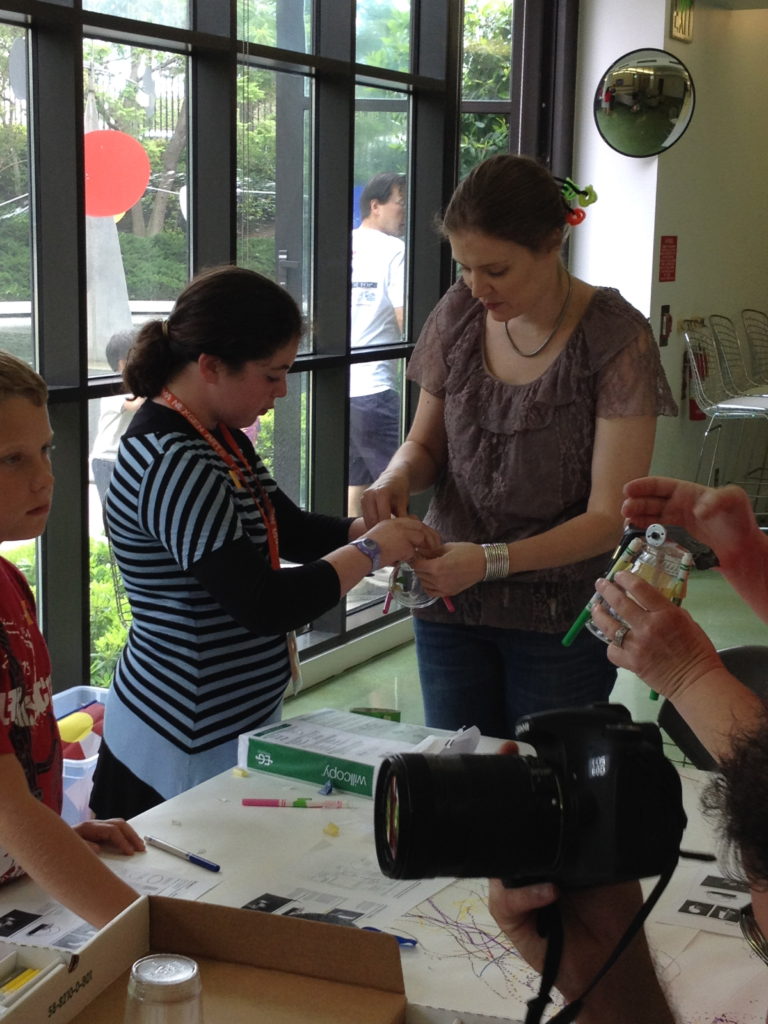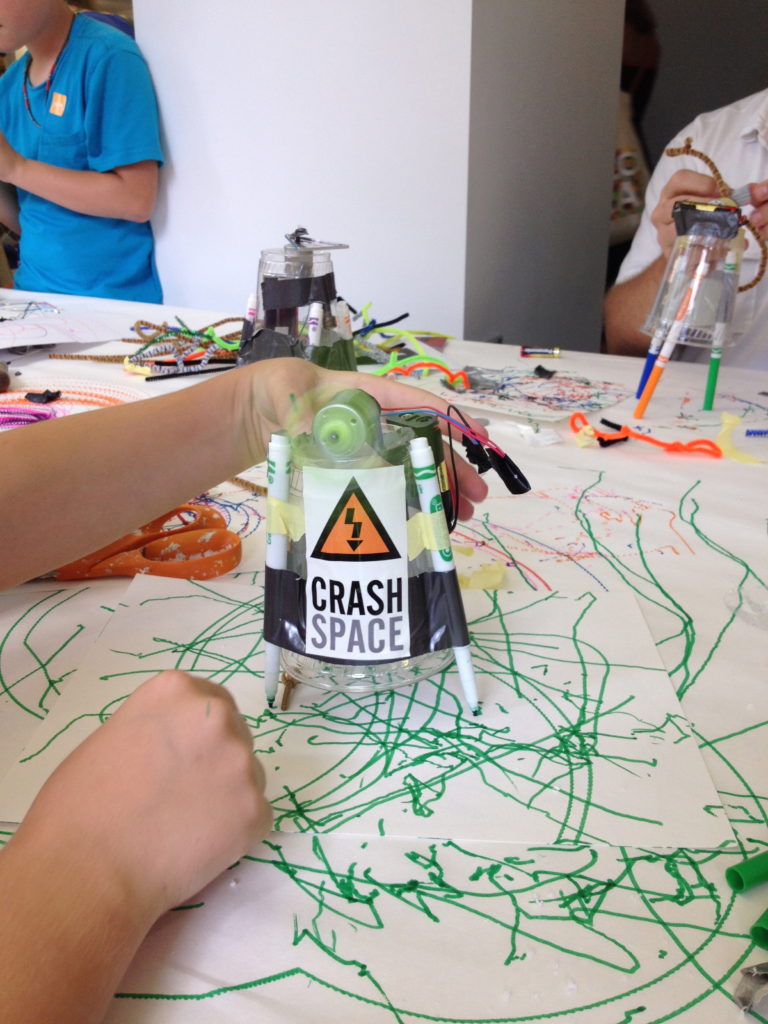 The workshop is free, and is open from 12:30p-3:30p on Sundays, Aug 3, 10th, and 17th at LACMA. Find us in the Director's Garden, on the south-east side of the museum, near the Spaulding entrance. (Look to the right of the long staircase, to the direct east of Urban Light. (If you see the Alexander Calder fountain, you're going the right way.)
Want to see pictures from the Aug 3rd workshop? Click here!
Posted on July 28th, 2014 by outlawpoet • Filed under Events • No Comments
SketchUp 3d drawing class.  Have a 3d printer you want to design stuff for?  Building a table, deck, or kitchen and need measurements?  Want to do an art project, but your hand gestures and excited eye expressions fail to inspire assistance?  Want to draw space ships? robots? space ship robots?  Want to figure out if your shade structure will make shade at 2pm in Nevada?  We'll cover these topics barely and other topics about SketchUp overly much!   This will be a general overview of the program.   What it is good at, what it is not good at.  It will contain tips for beginners with intermediate content from some fool who draws with it at his job.
Please  come with laptop loaded with SketchUp Make, or other versions.   Seating and power is limited.   Or just watch and absorb without digital distractions.
Open to everyone and free (though donations to CRASHspace are welcome).
When     
Saturday, August 16, 1pm to 2:30pm
Where    
CRASHspace 10526 Venice Blvd, Culver City CA 90232 (map)
Posted on July 20th, 2014 by at0mbxmb • Filed under Events • No Comments
In early 2013, our Crashspace VP Michelle Leonhart (@at0mbxmb) founded Learn to Code with Us, which meets weekly here at Crashspace. Since then, we've branched out to Pasadena, hosted by Crashspace Founder Carlyn Maw (@carlynorama). And this month, we're proud to introduce our newest Learn to Code with Us branch in Riverside, CA, hosted by Audrey Roy Greenfeld (@audreyr) of Pyladies.
Unlike our other branches, the Riverside branch of LTCWU is specifically women-only, although children and +1s of all genders are allowed to accompany female participants.

All LTCWU events always have been and will continue to always be FREE. For more information, please visit our website at www.learntocodewithus.com.
Posted on July 10th, 2014 by outlawpoet • Filed under Events • No Comments
It's the final day of our fundraiser to get a new CNC machine, we're already successfully raised 146% of our goal, but every extra pledge is less we need to dig into our savings.
It's also the cheapest you'll ever see our CNC classes, so if you want to learn how to use this sweet 3d machinery, you need to jump on it.
Posted on July 8th, 2014 by Jay Jacobs • Filed under Events • No Comments
It's time to get your ink on! The makerfaire Crafternoon was so much fun. Now there's even more Sunlight, which can only mean one thing: solar printing! It's also a great time to make a crash space tee shirt, so bring your favorite inks and paints. The sun-time fun-time begins at 2PM, Sunday, July 14. If you don't have any images, try checking out the Lumi app site and I'll bring some inkjet transparencies to the Tuesday meeting as well.