Posted on December 10th, 2013 by theron • Filed under News & Updates • No Comments
On the birthday of Grace Hopper, pioneer computer programmer, President Obama is urging all Americans to learn to code!
There are a lot of resources and more videos at code.org, but a great way to do that is to join us for Learn To Code With Us every Wednesday at CRASH Space!
Posted on November 21st, 2013 by at0mbxmb • Filed under Events • 2 Comments
Quick announcement, everyone! Holidays are coming up, so our regular Wednesday night Learn to Code with Us events will be slightly more sporadic. (If you've never been to Learn to Code with Us, you can learn more about it by clicking here.)
We know you love to learn to code with us
Here are the dates when we will not be meeting:
Nov 27th
Dec 18th
Dec 25th
Jan 1st
This means that if you'd like to come on by and Learn to Code with Us ever again in 2013, Dec 4th and Dec 11th are your last chances! After that, we won't meet again until Jan 8th.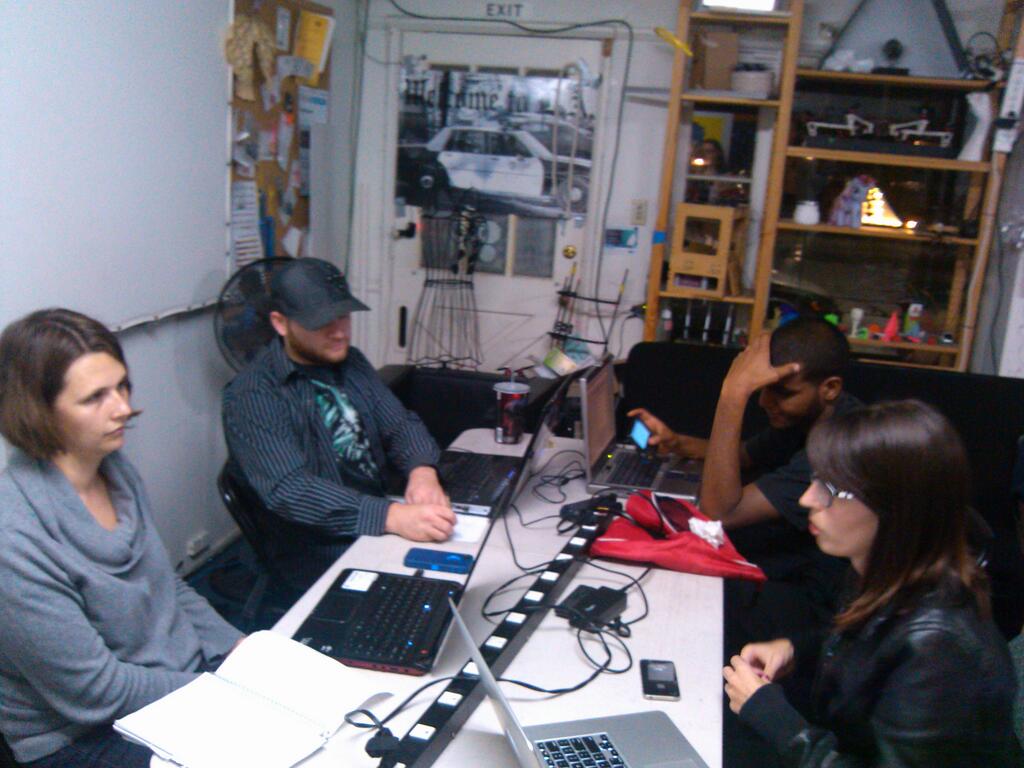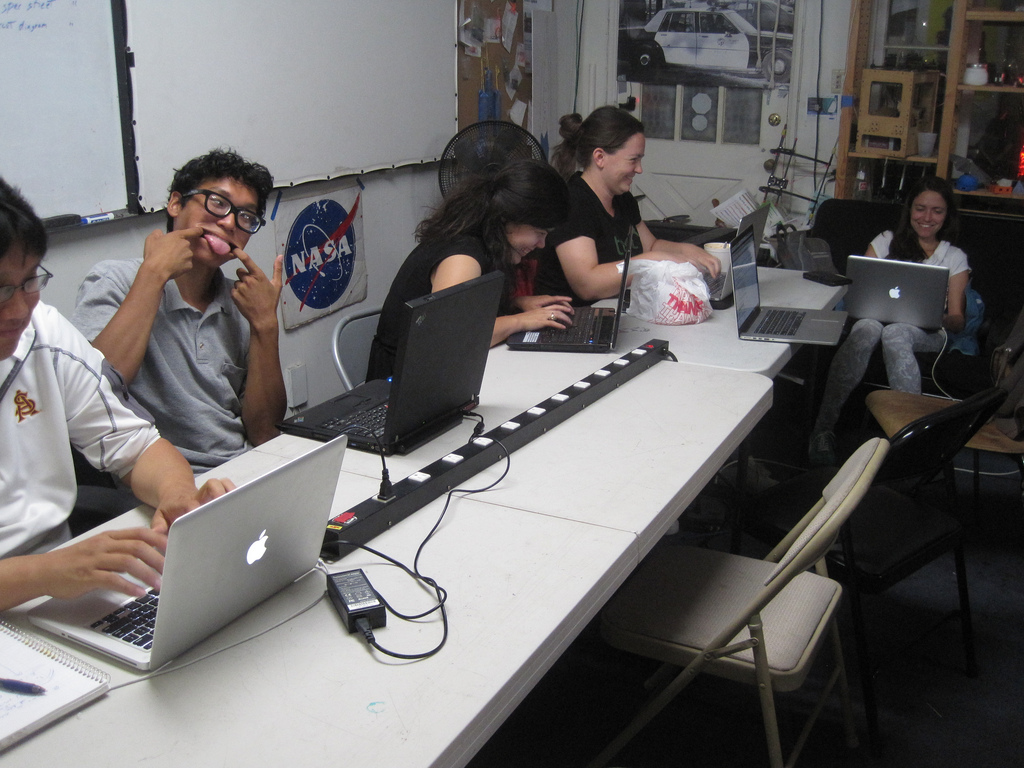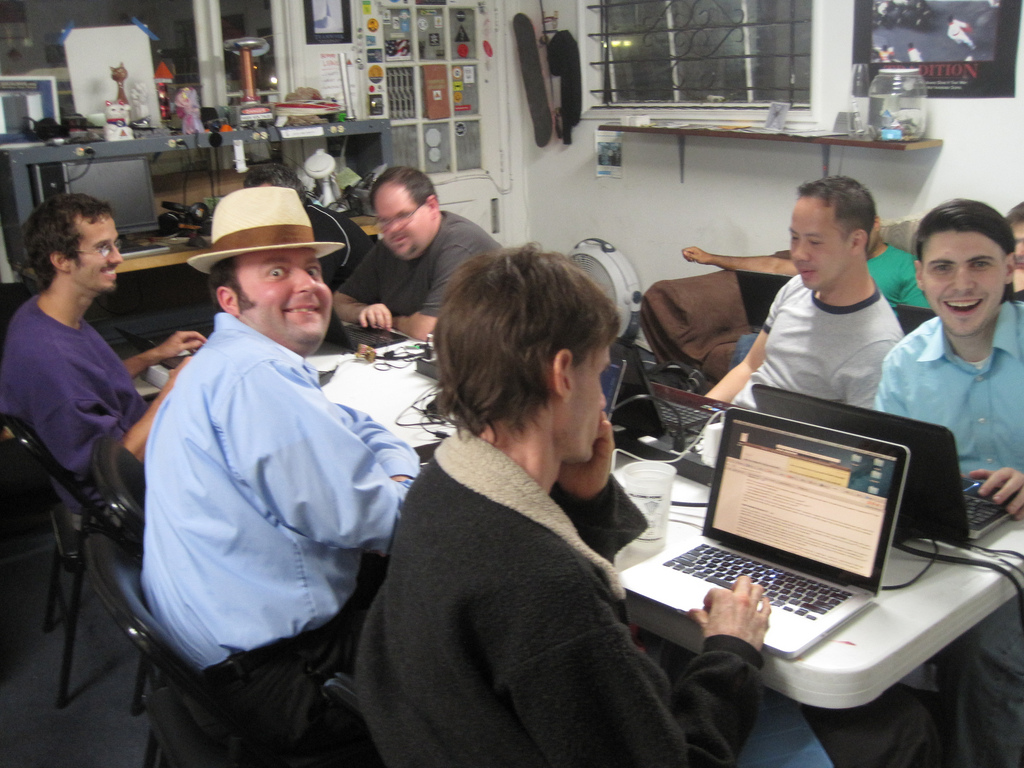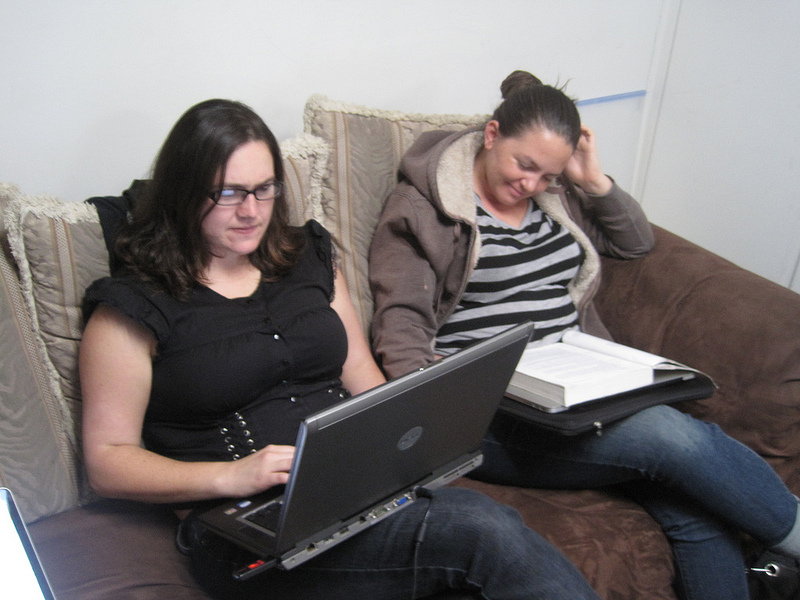 Sweet sweet memories of 2013
See you soon!
Posted on November 15th, 2013 by theron • Filed under Events • No Comments
The Pd Weekend workshops will be held at STAR Prep Academy, and Handmade Music will be held at STAR Education's "Convention Center". Star Prep Academy is at 10101 Jefferson Blvd in Culver City. The STAR Prep Academy building is at Pearson Street (which is more of an alley than a street), and there is some parking along Pearson. Otherwise, you can park in an spot labeled "STAR" in the parking lot one driveway West.  They share the parking lot, so please be careful to only park in the STAR spots or you may be towed. There is also plenty of street parking, but keep in mind that the North side of the street is metered pretty much all day long, and it's about $1 an hour.
For the workshops, enter the Eco Station lobby and go through the door on the right to the Prep Academy. We should have signs up to help guide to to the classrooms. There will also be STAR staff, and CRASH Space/New Blankets volunteers to help as well.
Handmade Music is in STAR Education, which is across Pearson.  We will also have folks around to help guide you to the right place.
Tweet Theron @bangsplat with questions on the day.
Here's a map to help out with the parking, plus a PDF that also includes a street map:
STAR Parking – PD Weekend (PDF Download)
Posted on October 27th, 2013 by at0mbxmb • Filed under Events • 1 Comment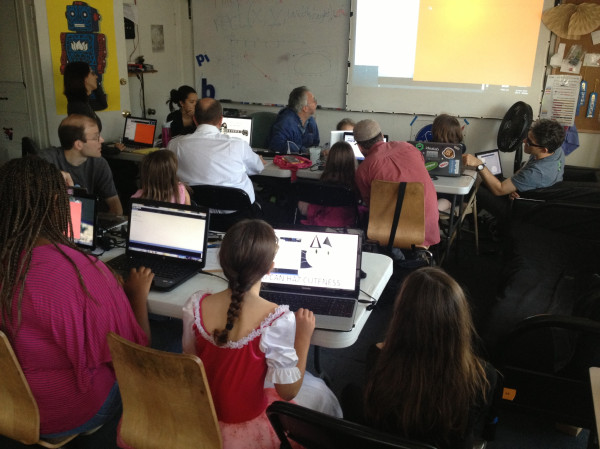 Michelle Leonhart (under the blue robot poster) leads young ladies in writing their first hand-written program
Yesterday, the LA Makerspace teamed up with our bestest friends at Crashspace to put on Coding Workshop for Young Girls (Ages 7 – 13). Many of the young ladies had prior experience with Scratch (a language that allows students to drag and drop visual snippets of code), and were able to apply that experience to their first day of written programming at this workshop.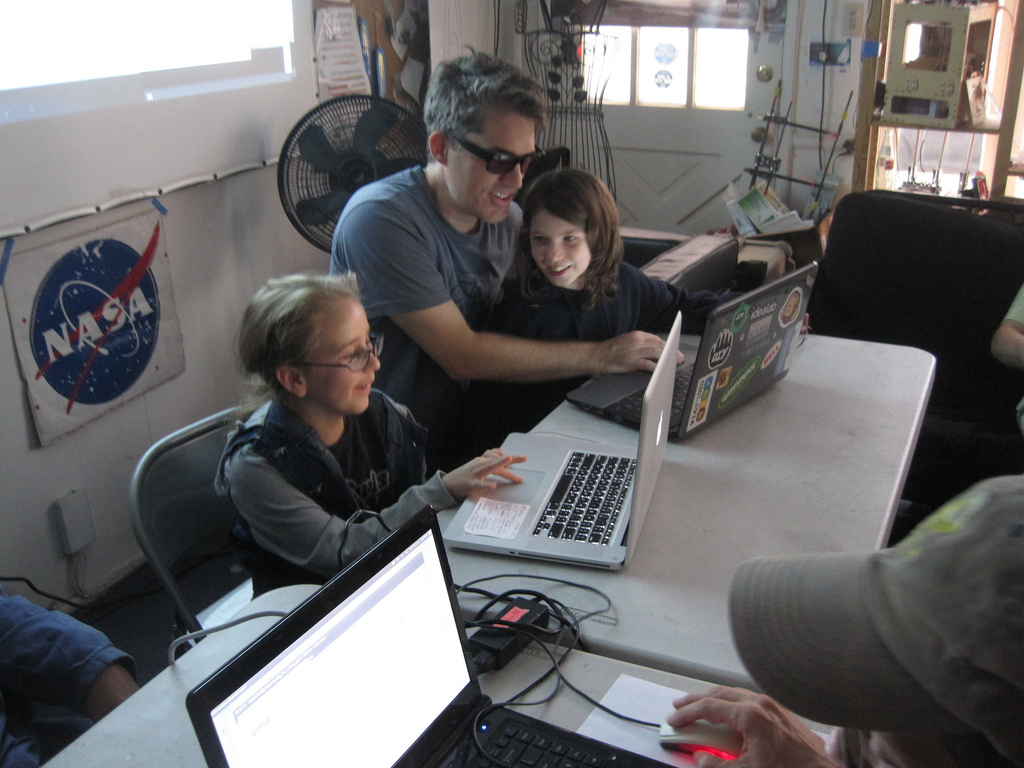 These two had the answers to almost every question in class
The workshop was led by Michelle Leonhart who is an officer at here at Crashspace, a Director of the LA Makerspace, and a professional Software Engineer at textPlus. The workshop began with a short lecture on the history of women in programming. (Did you know that the vast majority of the original computer programmers were women? Or that the creator of the first algorithm intended for use on a computer was a woman? Or that the idea of machine-independent languages, debugging, and the compiler all come from one amazing woman?)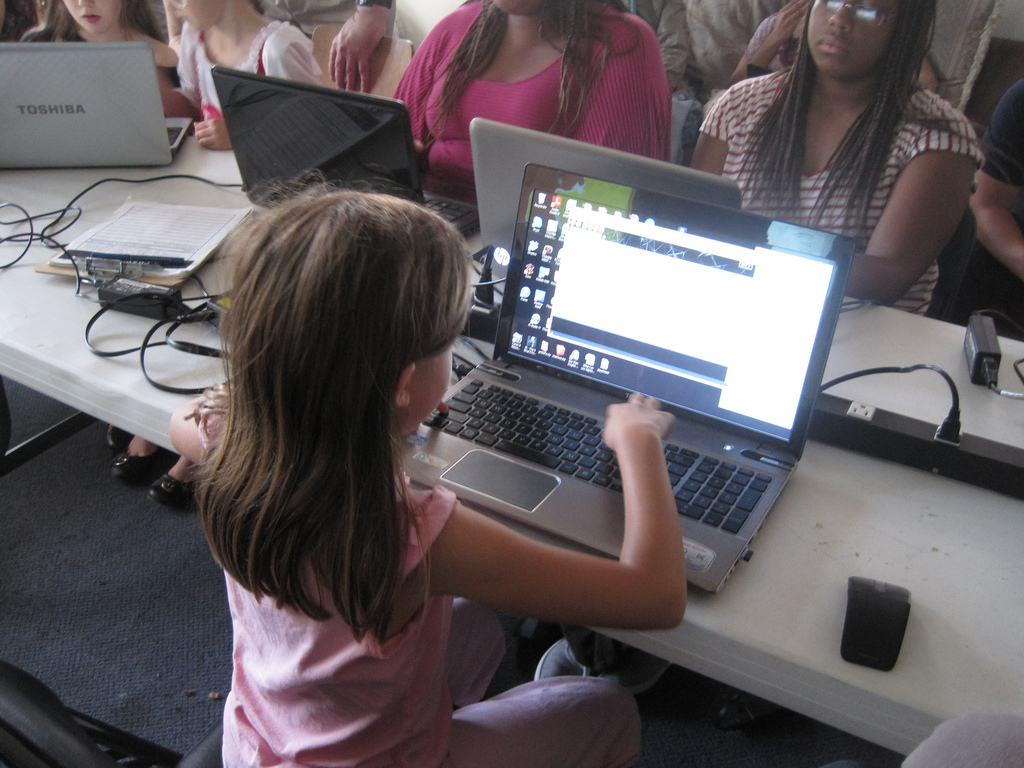 Working on her first written program ever
After the history lesson, Michelle then walked the students through the design and implementation of a series of simple programs in Processing. Processing is a programming language that stands on top of Java, but is optimized for creating drawings and animations. Because of this, every line of code written results in instant visual feedback, and helps programmers learn from their own code quickly and easily.
Rainbow animated circles demonstrating the power of for loops
The girls began by creating basic shapes, then graduated up to using for loops and if statements to create awesome animations. They also learned about randomized behaviour, RGB color codes, x-y coordinate systems, and how to set up references to files (mostly My Little Pony and Pokemon graphics) in their programs.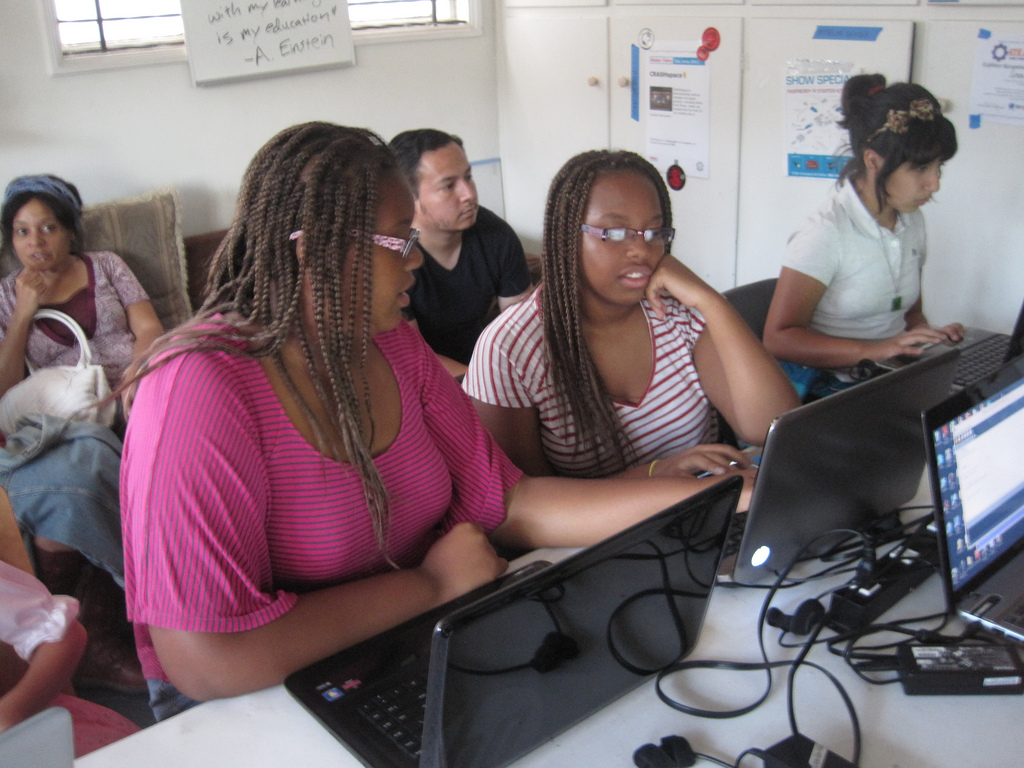 Helping each other with their code
If you missed out on this workshop, don't fret! More will follow, and the materials are available for educational use here.
Posted on October 19th, 2013 by outlawpoet • Filed under Events • No Comments
Come to Crashspace and carve pumpkins! Bring your own squash cultivar and make a pretty project with help from our expert staff. In addition to standard faces and carvings, see people experimenting with blinkies and alternative lighting strategies.
Open to the public, October 26th 7pm at the space.