Posted on August 25th, 2016 by theron • Filed under News & Updates • No Comments
Speaking of internet lore, Linux is 25 years old today!
(yeah, it's a wedding cake, sorry – but all of the photos of cakes featuring Tux on Flickr are "all rights reserved" – what the heck is up with that?)
25 years ago today, Linus Torvalds announced he was working on a free MINIX-like OS:
I'm doing a (free) operating system (just a hobby, won't be big and
professional like gnu) for 386(486) AT clones.  This has been brewing
since april, and is starting to get ready.
The kernel wasn't released until September, but the August 25th announcement is considered the birth of Linux.
Linux runs some 96% of the servers on the internet – not bad for a hobby!
Posted on August 23rd, 2016 by theron • Filed under News & Updates • No Comments
Hey, Internet (or is it just "internet" now?) you're 25 years old? You don't look a day over 24!
The internet was supposedly opened to the public on August 23, 1991. The problem with this date doesn't seem to have any relevance in the history of the internet or the web. Who doesn't love a little contrarian history? Go read a debunking by Fortune:
The building blocks (the HTML language, URI web addresses, and the HTTP protocol) were specified and written up by October 1990. The first webpage went live in December of that year. To quote the Web Foundation's Berners-Lee-approved history: "By the end of 1990, the first web page was served on the open internet."
So technically, the world-wide web has been on the internet for more than a quarter century. Only they didn't tell anyone about it until a news group post on August 6, 1991. And of course, the first graphical web browser program, Mosaic, wasn't released until 1993.
So happy roughly 24-26th birthday, internet!
Posted on June 1st, 2016 by KyleC • Filed under Events, Hackerspaces, How To, News & Updates • No Comments
Stop by Crashspace next sunday 6/5/2016 at 6:30pm for a walk through of swept bodies and nifty things you can do with them. I'll cover the basics and then get into some of the useful techniques to model with a sweep. Afterwards we'll do a general CAD Q&A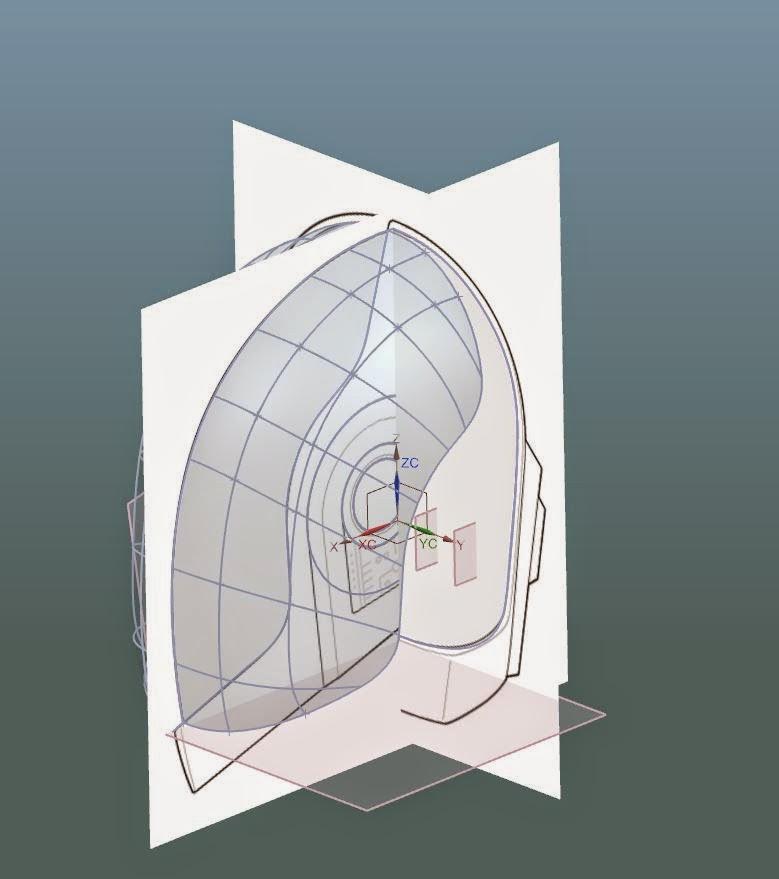 We'll use Onshape (go set up an account, it's free). Bring a laptop and a mouse. Email RSVP me if you're interested. <risknc at google mails>
The instructor: I've been CADing for near 10 years on everything from humanoid robots to rockets. More background on me here: ( https://www.linkedin.com/in/kylecothern )
Posted on May 25th, 2016 by at0mbxmb • Filed under Events • No Comments

If you'd like to join us, enroll in this course!
(If you choose "Audit", it's free!)
These meetups are office hours intended to supplement the Coursera course above. They will be guided by Michelle Leonhart, who is a professional software engineer currently working with Python.
Students are expected to watch the lectures before coming to the meetup, so we can optimize our time together for answering questions. (Similar to a professor's office hours.) However, this course is intended for beginners, so no prior programming experience is required.
Watch the lectures in advance, bring a laptop, come with questions, and make some new friends!
The class runs from May 30 – July 10.
We will be meeting once a week during the course, on:
Thurs, June 2
Wed, June 8, 15, 22, 29
Thurs, July 6
We'll start at 7:00PM. Students are not obligated to stay any longer than they find to be useful to them, but Michelle will be be available until 8:30PM.

Posted on May 22nd, 2016 by at0mbxmb • Filed under Events • No Comments
CRASH Space is a member- and donor-funded 501(c)3 organization. Below you can find our latest (2015) annual report, as well as our inaugural (2014) annual report. If you have any questions about the organization or the reports, please reach out to info@crashspace.org.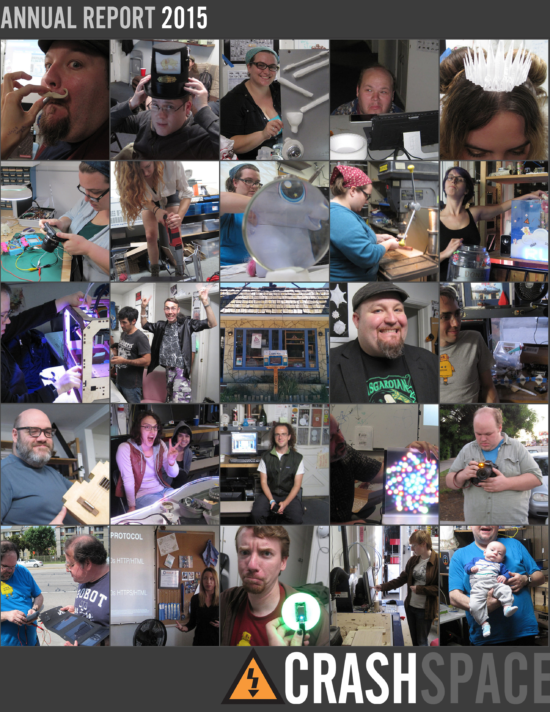 CRASH Space 2015 Annual Report
CRASH Space 2014 Annual Report
Michelle Leonhart
Vice President & Director,
CRASH Space