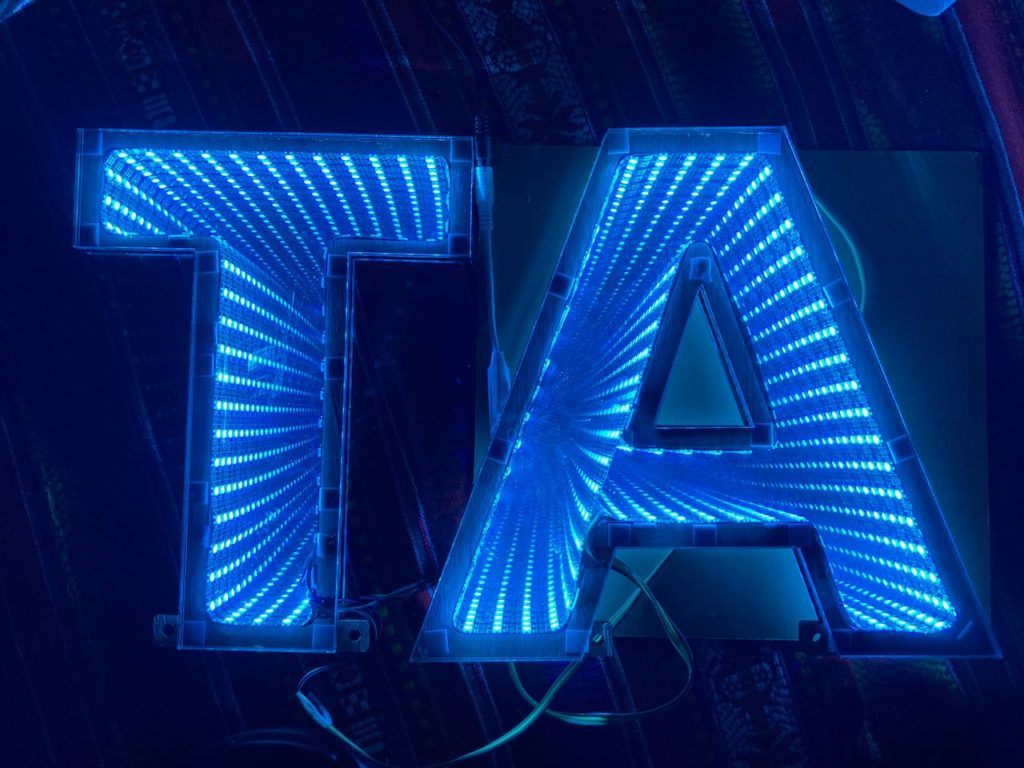 I made a pair of infinity mirrors for a friend's wedding, using the laser cutter and electronics station at Crash.
The front and back are both one-way mirror that was lying around (thanks Steve!). The spacers between the mirrors are two stacked 1/4″ plywood sheets. The lighting is a WS2812B LED strip, with a standalone controller for colors and patterns.
I'm overall happy with it, and for anyone wanting to build one of their own, here are some important pitfalls I learned the hard way: 1) Protect the inside mirrors like the project depended on it. It does. There's a small scrape, some fingerprints, and some glue that are visible on this and the light really makes them show. 2) If the mirrors don't lie perfectly flat, it will warp the lighting effect. I needed a little more space for the wires to get through, and the little bending makes a lot of distortion.