We have a great, wild garden with lots of roses and herbs and butterflies and things. People often ask "what's that plant?" or "what variety of rose is that?" Thus, I wanted to make some signs.
After asking on the Crash mailing list and receiving confirmation that it works, I started with dual-layer acrylic that's designed signs. I opted for Gemini UV-resistant dual layer. I designed the signs using my favorite vector program, and came up with a different symbol to designate herbs, flowers, rose variety, etc. and added the plant names. Then I cut the labels on the CrashSpace Epilogue. My first cutting attempts failed inexplicably. That time, it turned out that the mirror on the laser cutter had been gunked up. After Steve heroically got replacement parts and refurbed the laser cutter, I was able to cut the signs. The recommended values for engraving and cutting didn't quite work, so I experimented and found values that did. For the record, the cuts were 15% speed, 100% power, and 5000Hz, and the rasterized areas were 100% speed, 70% power, and 2500Hz. To save time, I ran this at 300DPI resolution.
Naturally, it's only after cutting that I noticed the spelling errors. Fortunately, I ordered more stock than I needed, so I was able to correct them.
The rasterized top layers vaporizes leaves dust, and the through-cuts leave a sticky residue. Theron advised using alcohol as the solvent to clean them off, which worked well.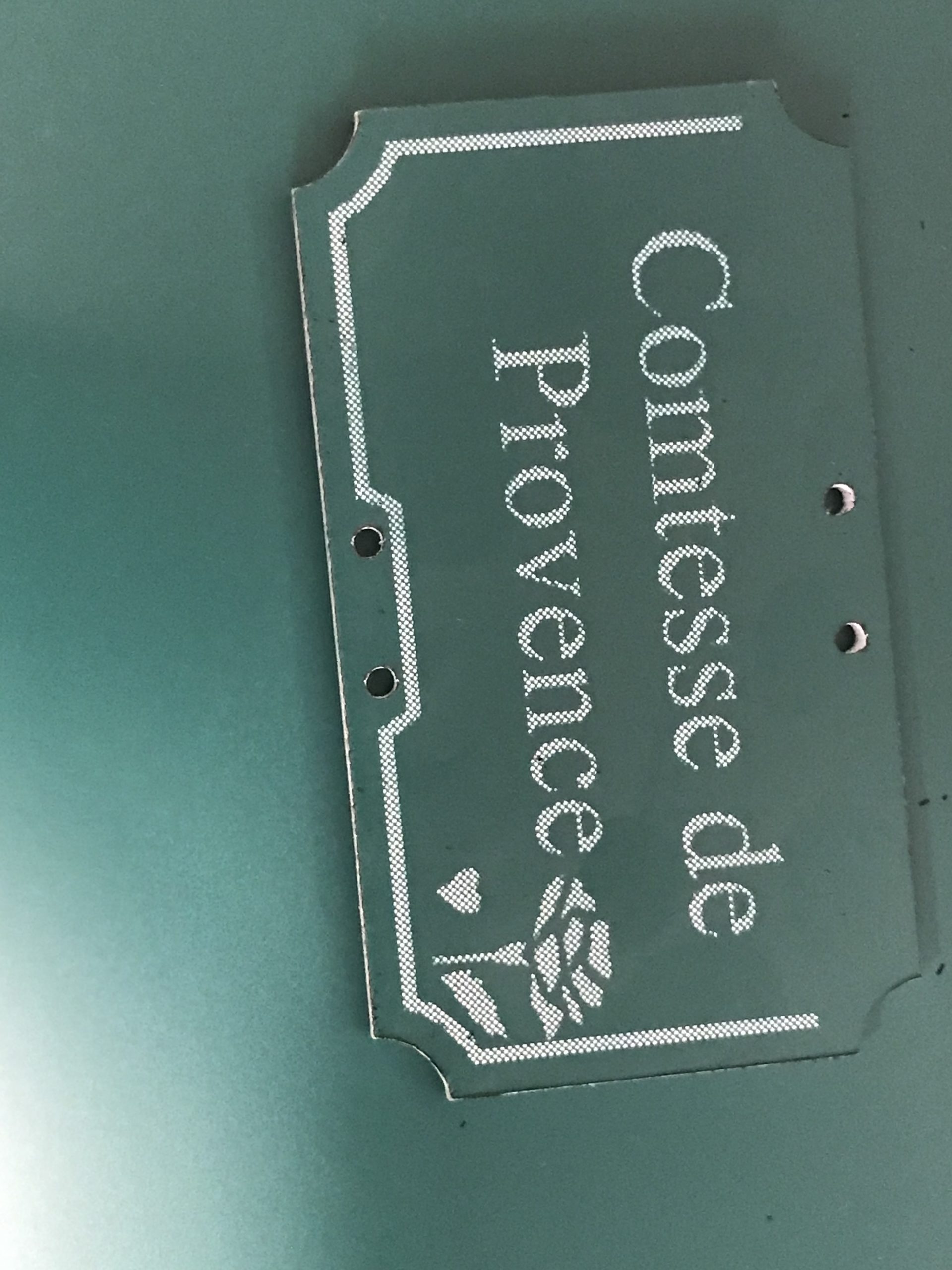 I'm pleased with how they came out! Thanks again to Tod, Theron, and Steve for advice and assistance.