Versatile Gardening to fit your space
Growing your own food is much easier than you think and you don't need a huge plot of land to produce your own edible "grocery store" How do you get started? What do you grow? How long will it take? Join Ken from The Farmer Ken as he talks about creatively growing in many different spaces.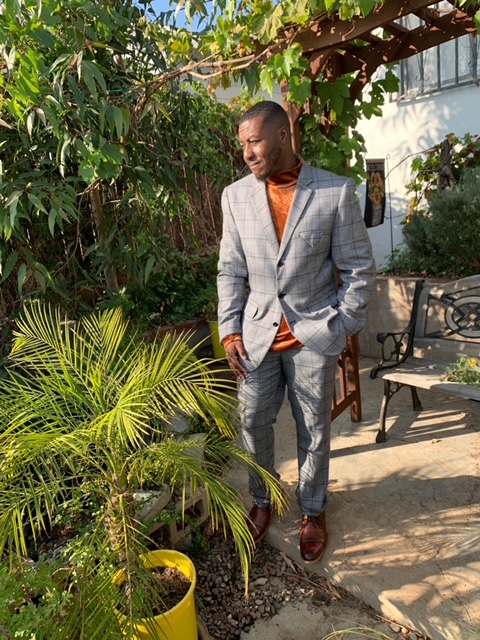 When: Saturday April 17th 12-1pm.
Where: meet.google.com/zmy-oihf-syb
About the speaker:
Gardening has always been a special part of my family. My garden journey started in Ohio at age 5 with my Grandmother and Great-Grandmother. I grew gardens throughout my youth, which built my foundation. While at The Ohio State University, I was a recipient of a USDA Scholarship. I was active in The College of Food, Agriculture and Environmental Sciences and served as President of MANRRS (Minorities in Agriculture, Natural Resources and Related Sciences). I worked with a Landscape Specialist at The Cleveland Metroparks, which gave me insight on creative ways to utilize plants. As one of my humanities projects, I took the initiative on starting a community Garden in an under-resourced neighborhood in Columbus, Ohio. I was elated by the impact that the garden had on the community and I wanted to continue having a greater impact with more communities .
I graduated from The Ohio State University with a Major in African-American Studies, Minor in Music and Minor in Natural Resources. I relocated to Chicago, where I received a Master of Education from the University of Illinois at Chicago. I have implemented community gardens and have been able to help under-resourced communities and families in Ohio, Illinois and now Los Angeles.
Here in Los Angeles, I continued my work directly in education and with communities providing academic and enrichment programs. I helped revitalize a community garden in Watts and provided resources for several gardens across Los Angeles. I also secured partnerships to provide healthy cooking and fitness opportunities for youth and families.
When I purchased my first home in LA, I was finally able to reconnect with gardening in a deeper way. After the passing of my Grandmother from a long battle with cancer, my passion reignited stronger than ever before. Gardening is therapeutic to me. This served as the catalyst to launch my company, The Farmer Ken. My current space features two vegetable gardens, herbs, a patio pond garden, nature garden , a Food Forest and my own chickens.
During the pandemic, It has become even more apparent to many that gardening essential. My company can help successfully grow food in your own backyard and community. I provide garden consultation, installation & education . I also provide fresh produce through my edible farm via Farmer's markets and my Etsy shop. Some of my recent features include LA Times, ABC7 News, Modern Farmer Magazine, Voyage LA, & the San Diego Tribune. IG @ FarmerKenOfficial Email:FarmerKenOfficial@gmail.com