A Shitty Every Day Calendar, inspired by @SimoneGiertz pic.twitter.com/sQba0JooQB

— Kevin Jordan (@idreamincode) October 24, 2018
In honor of Simone Giertz's Every Day Calendar's Kickstarter, I made a shitty version of it, here at Crash.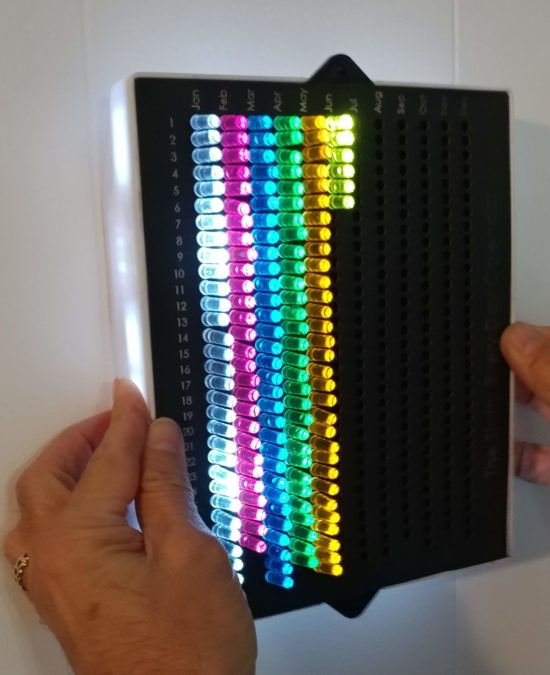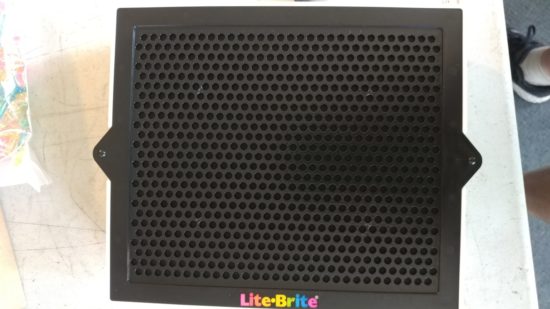 The LiteBrite from Target has 31×25 peg holes. Perfect size!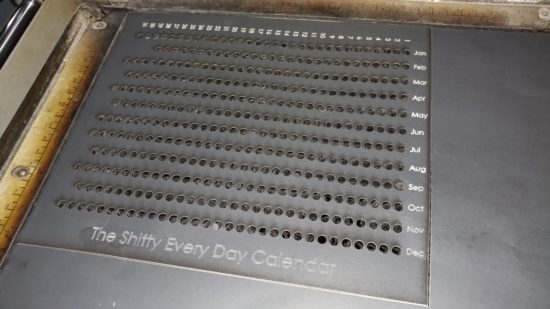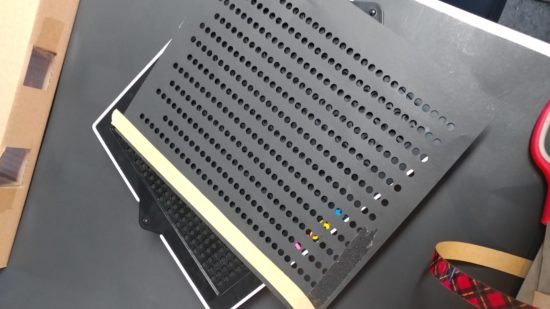 ShittyEveryDayCalendar PDF Laser cut this on some construction paper.
Buy one of these Lite Brite from Target and tape the paper to the Lite Brite. Requires 3 AA batteries.
Update: I was really concerned making this knockoff would be in bad taste. Luckily, she "loved it"!
Not shitty at all! Love it!

— Simone Giertz (@SimoneGiertz) October 24, 2018