Interested in mentoring students? Come by CRASH on February 17th.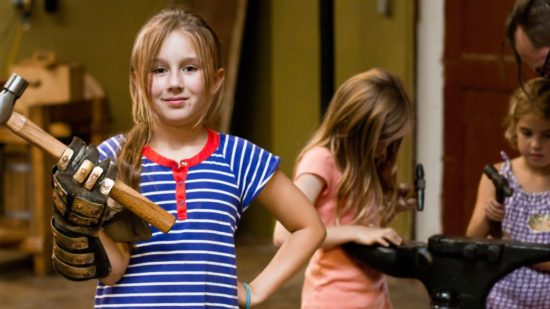 Being part of the CRASH community over the past eight years has given me a bunch of opportunities to learn stuff I probably wasn't going to otherwise.  I've got to try my hand now at everything from Python to looking sad at a 3D printer.
During this time I've either been a teacher or I've taken on interns to work with me on a variety of research projects.  I keep planning on doing this as mentoring humans is still rewarding.  Plus the Singularity is apparently taking its sweet time in getting here anyway.
That being said, I know there's probably other folks out there that'd be interested in mentoring students and helping out teachers.  Think about how you got into what you do.  Who inspired you to bother trying to get there in the first place?  Interested in paying that forward?
If you're someone who does interesting work and who's interested in mentoring some students, or if you're a teacher who wants more real world opportunities for your students, please come on by CRASH Space on Saturday February 17th and meet other similarly minded people.
What? Mentorship meeting.
Who? The CRASH community in partnership with mentorship platform TEPHE
When? Saturday February 17th at 3pm.
RSVP? Please sign up here
Where?  CRASH Space
10526 Venice Boulevard
Culver City, CA 90232