oh HAL no : A 2001 Space Odyssey Tribute Show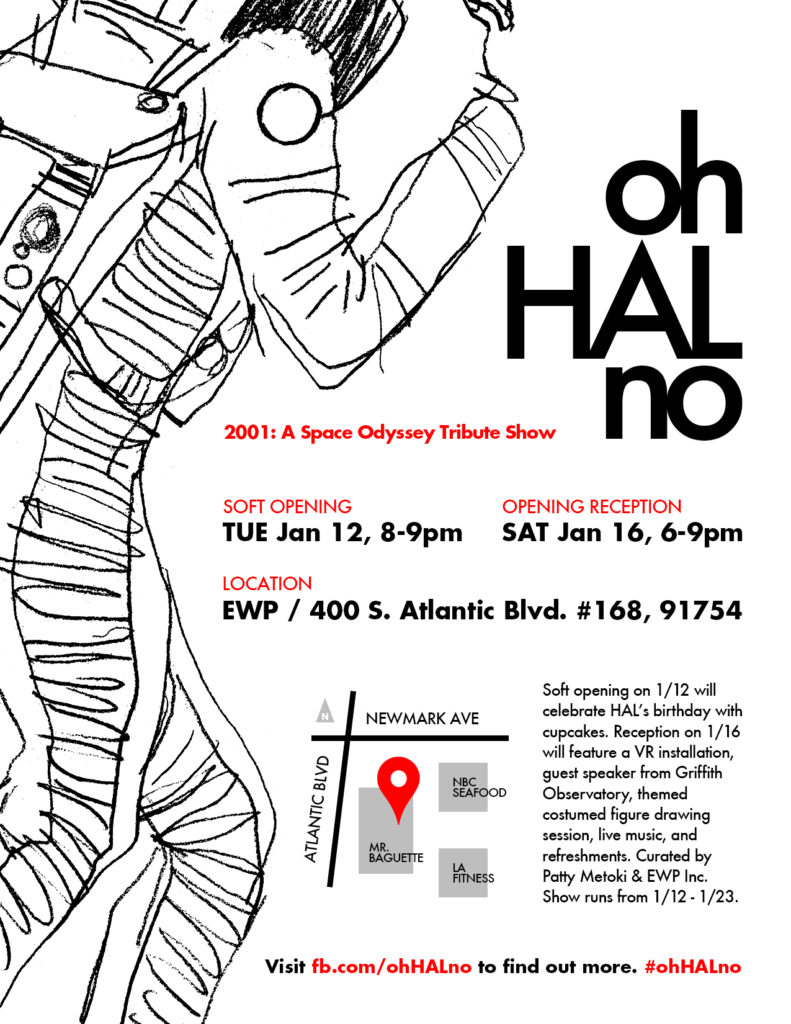 Oh HAL No: A 2001: Space Odyssey Tribute Show is an art show celebrating Stanley Kubrick's 2001: A Space Odyssey. It features a diverse range of artists of different concentrations from ink drawings to lenticular installation to traditional paintings.
The opening reception will feature a Virtual Reality installation, a guest speaker from the Griffith Observatory, 2001 themed costumed model drawing sessions, live music, and refreshments.
SOFT OPENING / Tuesday Jan. 12th, 2016 / 8 – 9:30PM
We'll celebrate HAL's birthday with cupcakes!
SPEAKER INFO
Griffith Observatory Artist Estevan Guzman! He will be having a brief talk on the fascination with outer space and the evolution of space as a genre.
RECEPTION / Saturday Jan. 16th, 2016 / 6 – 9PM
Reception night will feature a VR installation, a guest speaker from Griffith Observatory, artist print raffle, a brief figure drawing session with themed costumes, live music and refreshments!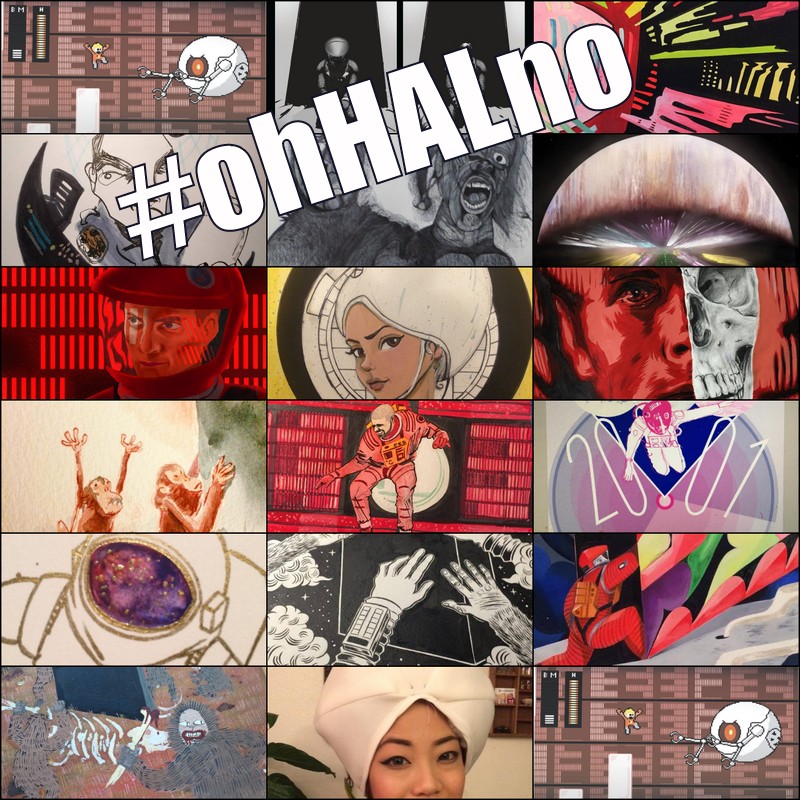 ARTISTS
Ahn Tran, Andy Busc, Angela Abeyti, Anne Lee, Arminda Arroyo, Camille Villanueva, Camily Tsai, Catherine Ho, Catherine Yi, Clarisa Valdez, Corrie Walton, Davey Ramirez, Dekker Dreyer, Esteban Guzman, Eugene Huang, Gustavo Alberto Garcia Vaca, Ian Williams, Javier Beltran, JQHammer, Jacob Hanover, James Brooks, Jeff Chang, John Ciulik, Joy Saavedra, Joyce Tsang, Katrina Kunstmann, Kevin Lee McBee, Kentaro Ikudome, Matt Pinner, Mia Renee Johnson, Natalie Rosen, Nick Diaz, Nicole Goux, Patty Metoki, Remo Bang, Riyoko Iwamoto, Robert Ramirez, Saul Blanco, Stephan Whatley, Steven Pillai, Tricia Mendoza, Vince Aparo, Yvonne Phan
oh HAL no
2001: A Space Odyssey Tribute Show
Jan. 12 – Jan. 23
Curated by Patty Metoki & EWP Inc.
EWP Gallery
400 S. Atlantic Blvd #168, Monterey Park, CA, 91754