BYOBots: Saturday, Sept 26th at 2:00PM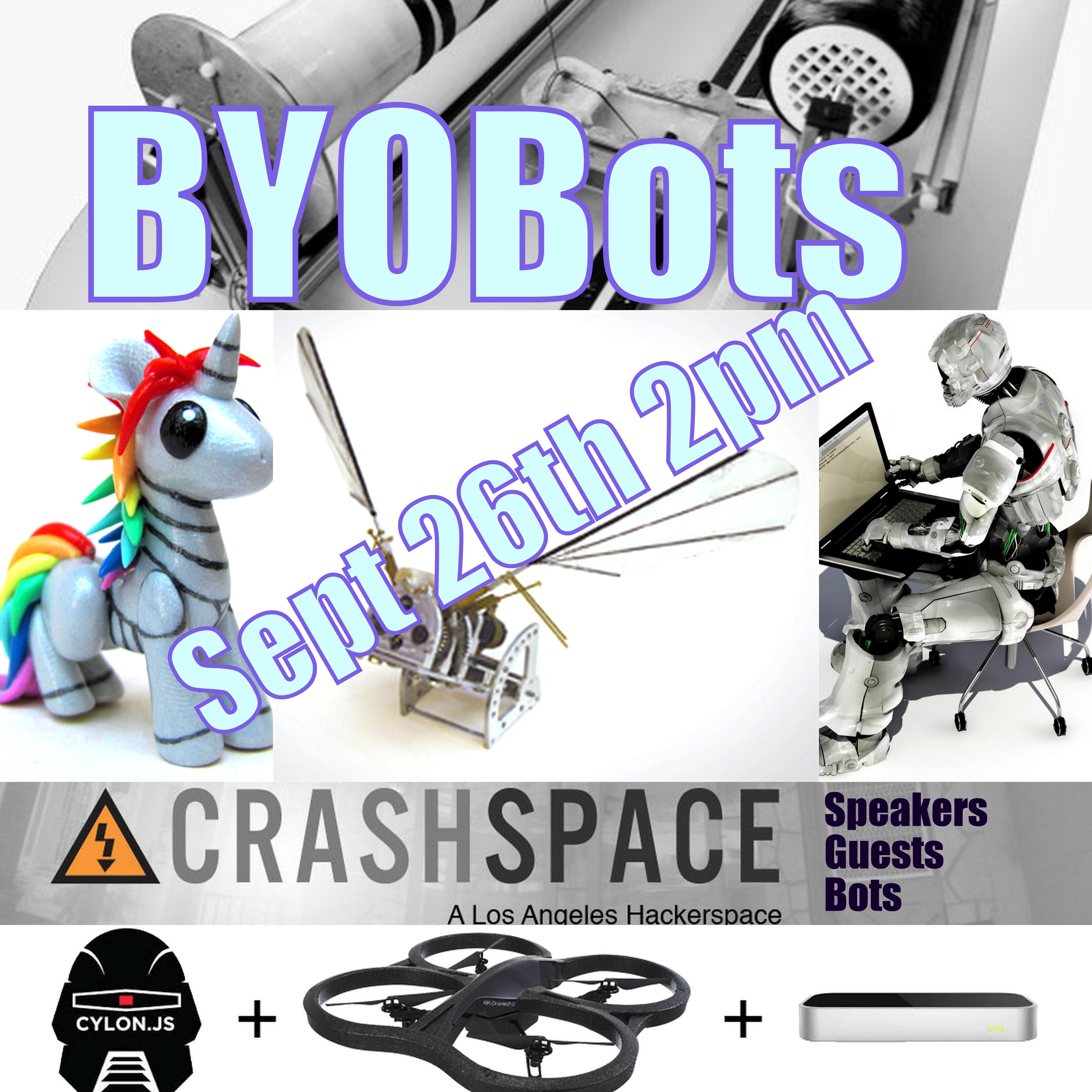 WHEN: Saturday, Sept 26th at 2:00PM
WHERE: CRASH Space (Directions here!)
HOW MUCH: FREE!
We're inviting all of you robot enthusiasts here at CRASH Space for our first BYOBot event. BYOBot includes a robotics show and tell. Bring your own bots by, stay to see what others have built, and hear talks by professionals in the field!
PS: We have a very loose definition of robot, so feel free to bring whatever you have! We love all ages of participation and can't wait to see what you have to bring. 🙂
Agenda:
2:00PM: BOT SHOW AND TELL
Show your bots (quick demos KEEP IT SAFE)
3:00PM INTROS (5-10min) : This is where you come in!
We've got a few people signed up to get things started, but we want to hear from YOU!
Carbon Fiber Winder Robots
Kyle Cothern : Robotics and Mechanisms Lab at Virginia Tech, SpaceX, Hyperloop
Biomimetic Robots, wave of the future, or just a shortcut for lazy design? Featuring Snake Bot
Justin Corwin: AI and embedded systems developer, cognitive scientist, control theorist, and President of CRASH Space
Animated Heads!
Hexpods
DrawBots
4:00PM HANDS-ON BOT BUILDPARTY
work on your own
ask questions
free form hacking on stuff
form groups
find collaborators
ask questions
make a mess
clean up 🙂