Circuits Social: New Bi-Monthly Meetup w/ Michael Biggs
Every other Thursday of the month, Michael Biggs is hosting our newest event: Circuits Social!
When: The 2nd and 4th Thursday of each month from 7:30pm-8:30pm (Check the calendar for the exact dates!)
Where: Crashspace
Who: Open to the public
How Much: FREE! Donations to Crashspace support our ability to offer these classes 🙂
The format of these events is very relaxed and social. There are no per-requisites to attending, and beginners are welcome. If you have a specific question you'd like to ask, a circuit you'd like to know more about, or a topic you'd like to have explained, this is a great place to come and discuss it.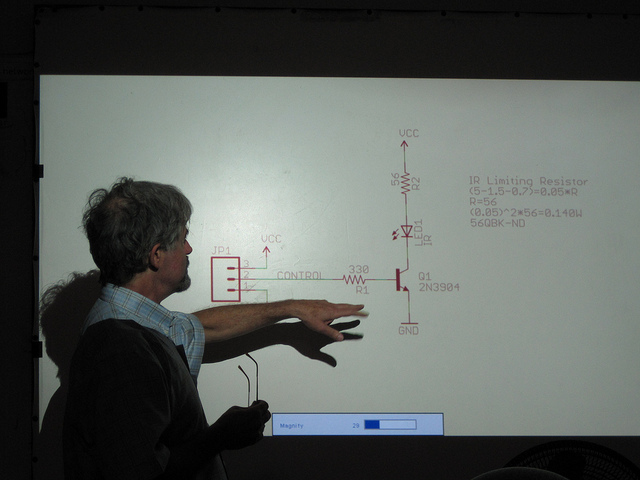 This week, the the topic was transistors. Michael explained the difference between NPN and PNP, went over "garden variety" transistors you'll encounter most often, and the whens/whys/and hows of using them in your own circuits. After that, we opened up the room to questions, and Michael explained some SparkFun schematics that some of the folks in the room are currently working with and needed some help with.