CrashSpace is showcasing at The Southern California Linux Expo .  
SCaLE 12X – the 12th annual Southern California Linux Expo – takes place on Feb. 21-23, 2014, at the Hilton Los Angeles Airport hotel. As the first-of-the-year Linux/Open Source software expo in North America, SCaLE 12X expects to host more than 100 exhibitors this year, along with nearly 80 sessions, tutorials and special events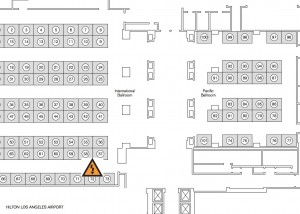 We have table #72 to show off what we do best, making all the things!
The expo hall will be open from 10a-5p Saturday and Sunday. Please stop by and help take a turn talking to the fine people that stop by.

Do you have a project you'd like to showcase at the event?
Fill out this form (hint: if selected, you'll get in for free)