Kiki and Bubu: RATED R US World Premier!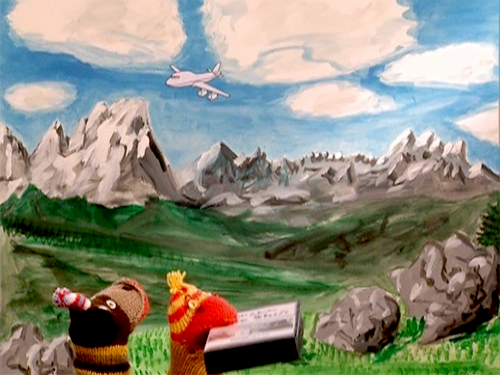 We're pretty excited to announce that next Tuesday, March 29th, we'll be hosting the world premier of monochrom's almost feature length KiKi and BuBu film, Rated R Us! Just what can you expect you might ask?
Our favorite sock puppets Kiki and Bubu have some feelings, so they sign up for an online dating site. When the People of China want to become their friend, they are excited. However, sending the People of China a video of themselves proves to be difficult: Their content gets flagged as inappropriate and taken down from YouTube. On the long quest for knowledge which follows, Kiki and Bubu learn all about Internet censorship. And love.
The screening will take place at 9PM, directly following our weekly Tuesday night meeting. If you are into facebook events then you can sign up here but if not there's really nothing to worry about. monochrom's Johannes Grenzfurthner will be in attendance and will likely give some background info and answer questions before and or after. As always, space is limited so be there or don't.