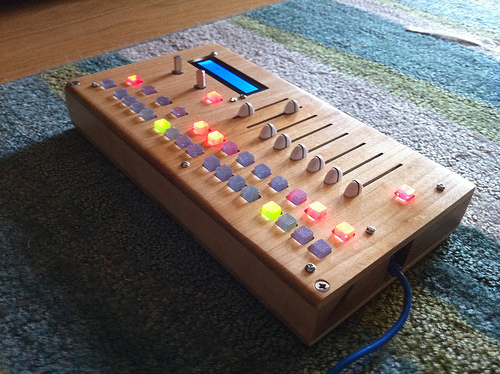 Photo of beatseqr by Steve Cooley
Yep, you read that right, we're doing another Handmade Music night!
It's going to be on Saturday, February 26, 2011, after the last session of our Max/MSP workshop, and we're going to be trying something new out as well… From 5pm-7pm, we'll be having a kit build featuring the PicoPaso from BleepLabs. At 8pm, the (in)formal festivities will begin with some mingling and refreshments, followed by performances.
Got some handmade music stuff that you want to show off? Awesome! Check out our call for artists from last time, and email some details to kevin@soundcyst.com so I can plan the evening accordingly. All levels of projects are welcome. Don't be shy! =)