Capacitance Meter Kit Build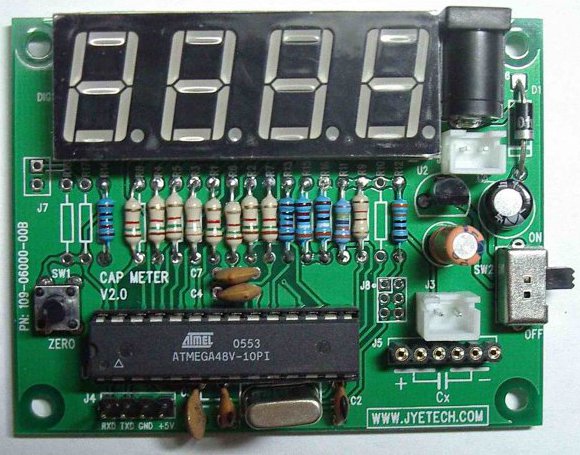 It's 2011.  You know what that means, right?
Of course you do! It's time to learn how to solder!  (What, that wasn't one of your New Year's resolutions?)
We're continuing our kit build series on Thursday, January 27, 2011 at 8pm with a Capacitance Meter kit, a cheap and easy way to verify the values of your capacitors (which are usually +/- 20% of their advertised values).
This is a straight-forward build.  All experience levels are welcome.  15 seats are available, and you can sign up in our store!