Coming to CRASH Space Thursday October 4, 2012 at 8pm, Rob Bishop from the Raspberry Pi foundation will be visiting us. The Raspberry Pi Foundation is a charitable organisation founded with the aim of promoting the study of computer science and related topics, especially at school level. The Foundation is responsible for the design and sales of the popular RaspberryPi single-board computer. You can find out more about the Foundation and the RaspberryPi at http://www.raspberrypi.org/faqs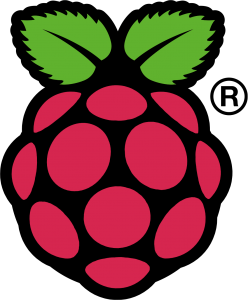 Come and see one of the founders talk about the board, show some demos, and give a hands-on workshop.     The evening will consist of
Talk:

RaspberryPi: Past, Present & Future – An introduction to the RaspberryPi, including an overview of its history and development, details on the technical specification and an outline of future developments with many cool tech demos along the way. Followed by a Q&A session.


Tech Demos:

A chance to demonstrate various OS's, new revisions of the Pi and the latest add-on expansion hardware.


Workshop:

A Taste of RaspberryPi – A chance to play with the RaspberryPi hands-on.

Show & Tell / Prizes: An opportunity to display RaspberryPi projects from the community with prizes for notable projects.

Rob promises that there will also be units to PURCHASE at the event.  Rah!!
Space is limited.  Please sign up at: http://www.eventbrite.com/event/4235009026
This entry was posted by craigm on Wednesday, August 29th, 2012 at 8:14 pm and is filed under Events. You can follow any responses to this entry through the RSS 2.0 feed. You can leave a response below, or trackback from your own site.
Show/Hide Comments (2)