[Update: New Date] Solder Your Own Cat-Shaped WiFi Hacking Tool! With Alex Lynd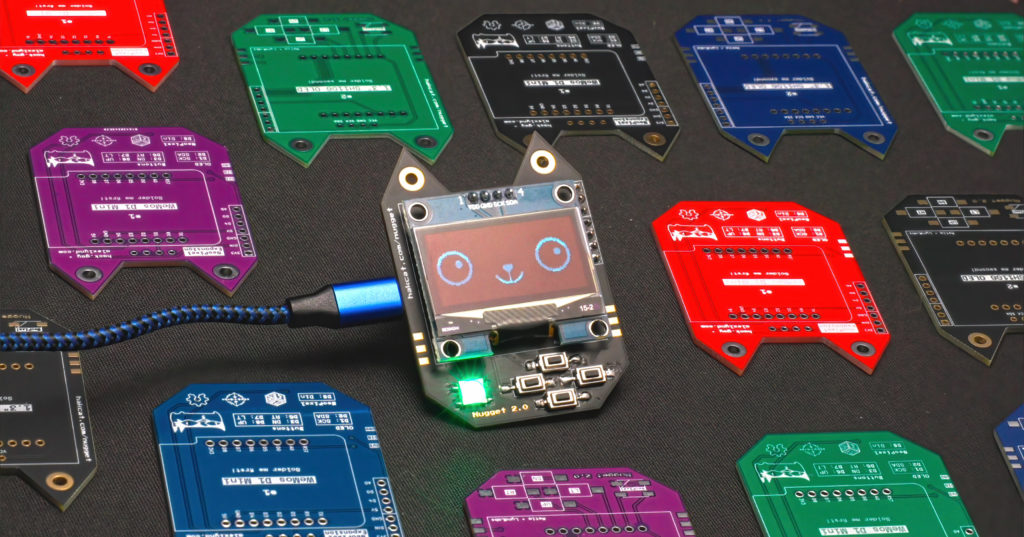 New date: January 15th, 1-4 PM
Get your tickets here https://www.eventbrite.com/e/solder-your-own-cat-shaped-wifi-hacking-tool-with-alex-lynd-tickets-480063060537
$90 + fees – get your own wi-fi nugget, 3d printed case, plus assembly and programming instructions
---
Solder Your Own Cat-Shaped WiFi Hacking Tool!
Description:
Join us to build your own cat-shaped WiFi hacking tool in this beginner-friendly workshop! You'll learn to solder, code your own reactive WiFi lights in CircuitPython, and learn basic WiFi hacking techniques!
About ——————————————–
In this beginner-friendly workshop you will:
– Build your own cat-shaped WiFi hacking tool
– Learn how to solder electronics
– Control hardware & lights through CircuitPython
– Learn basic WiFi hacking & reconnaissance
Time ——————————————–
This 3 hour workshop consists of 2 sessions. There will be multiple breaks.
Hour 1: Soldering
Learn to solder with our friendly "WiFi Nugget" kit, and walk away with your own cat-shaped circuit board that you can use for WiFi hacking, programming, hardware projects and more! You'll also get to customize your Nugget with colorful limited edition cases.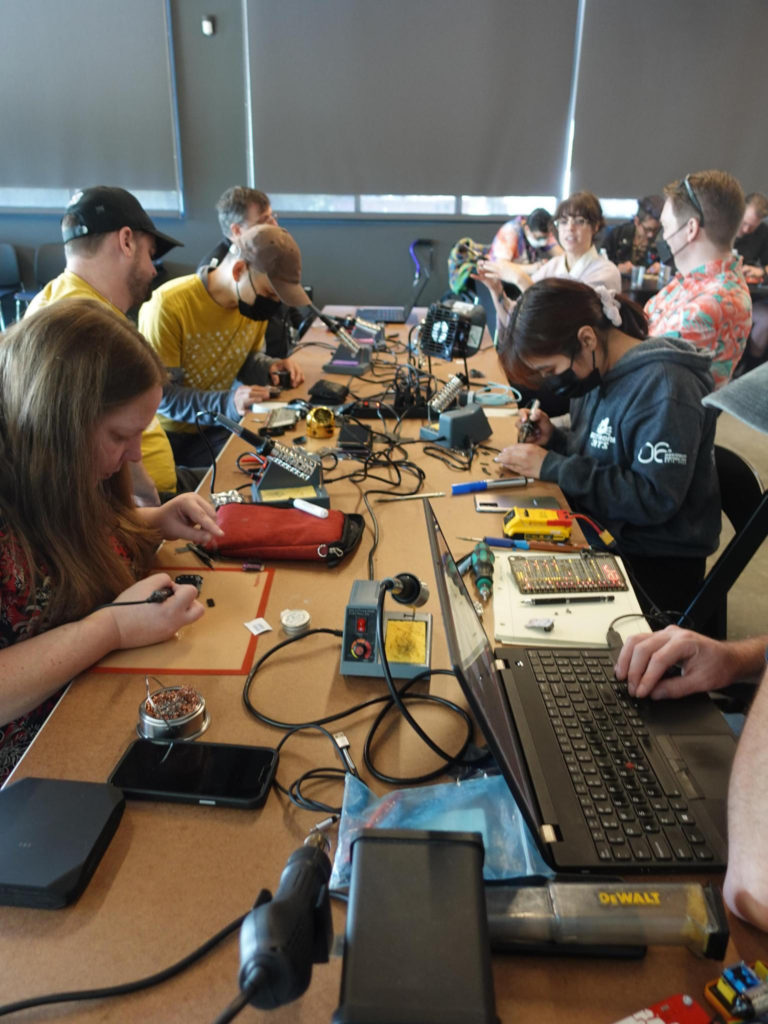 Hour 2: Code WiFi-Reactive Lights
Learn to write code on your Nugget through CircuitPython! You'll get to customize your own light strip animations that visualize WiFi traffic, and alert you about wireless threats. You'll learn how to create custom graphics, write WiFi-reactive code, and learn the basics of Wi-Fi reconnaissance through this awesome demo!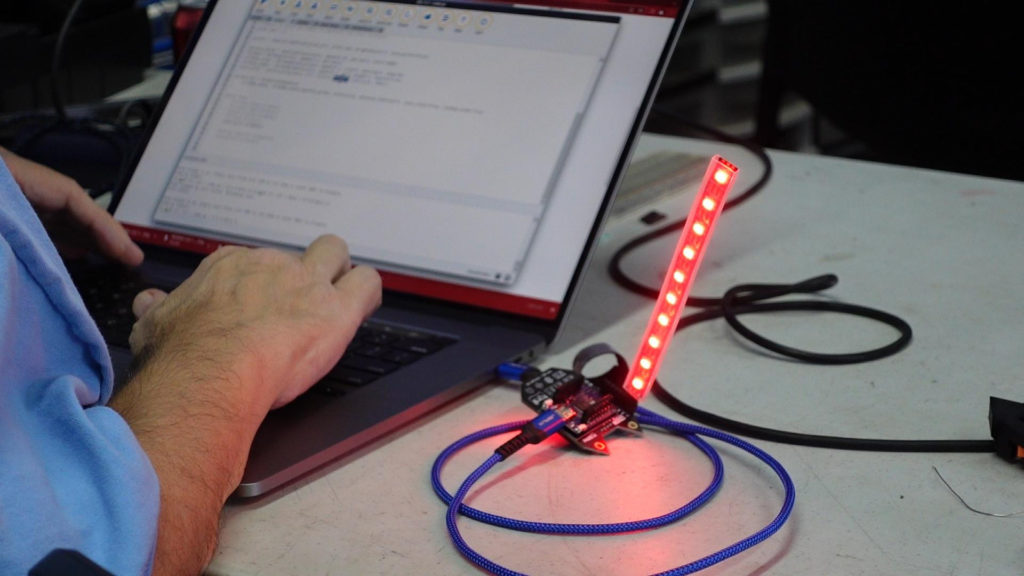 Hour 3: WiFi Hacking Demo
Take it further and learn more about the WiFi hacking and recon techniques that hackers use! We'll take a look at Spacehuhn's WiFi "Deauther" tool, and you'll leave the workshop with knowledge to use this versatile WiFi hacking tool!
FAQ ——————————————–
Workshop Notes / FAQs:
All materials will be provided at the workshop! This includes soldering tools, and also a WiFi Nugget Kit w/ 3D printed enclosure. You can find the parts list here.
What is the Nugget?
The Nugget is a cat-shaped hardware platform designed to make hacking & programming accessible to beginners. You can assemble Nuggets yourself, and use the onboard buttons, screen, RGB LED, and WiFi microcontroller to run interactive hacking software!
This workshop features the WiFi Nugget, which offers WiFi hacking capabilities.
Learn more at https://wifinugget.com!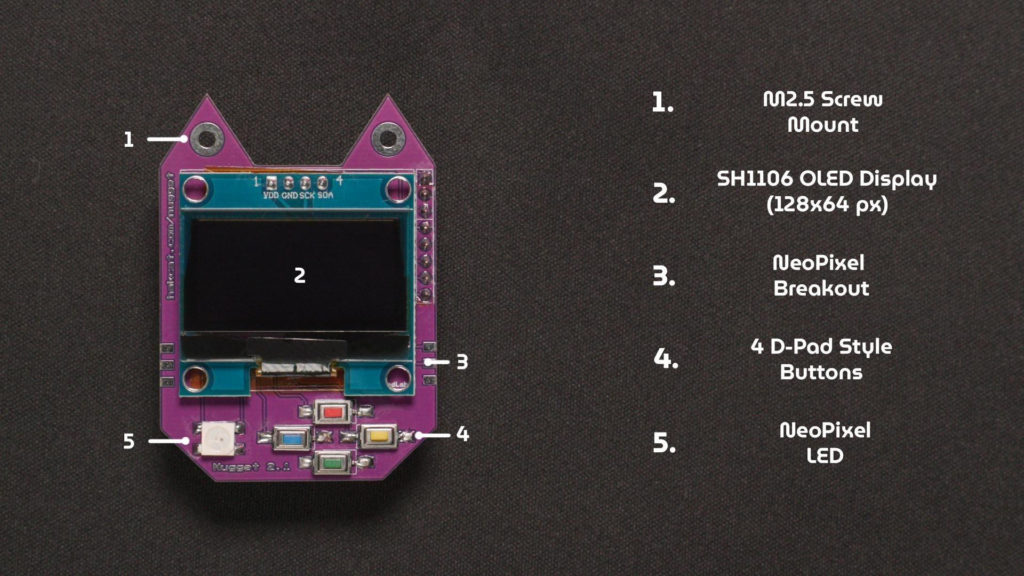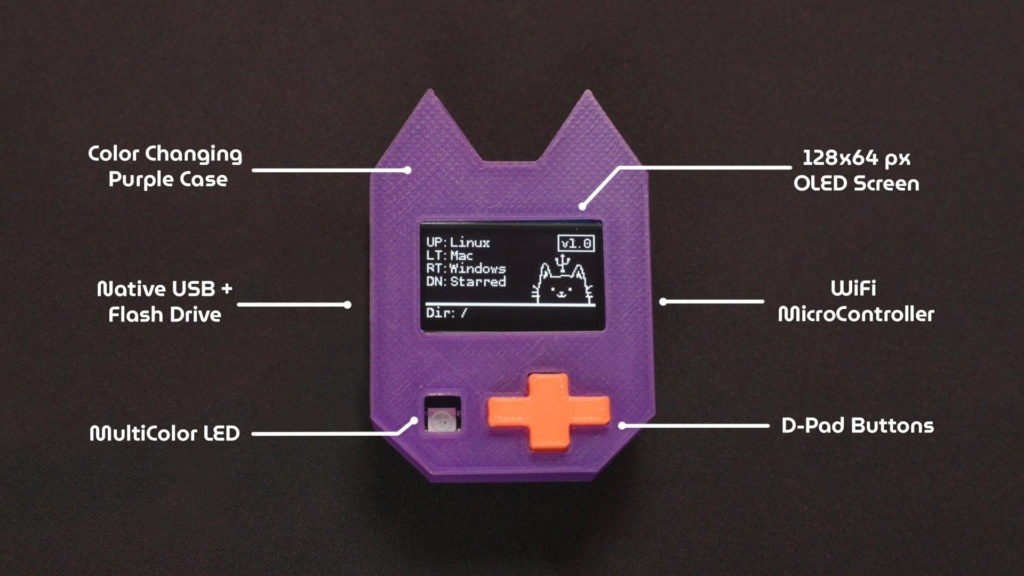 About the Hosts:
Alex Lynd:
Alex Lynd (@alexlynd) is an open-source hardware developer and cybersecurity content-creator, who appears on shows like Hak5 and SecurityFWD. Alex runs HakCat, a hardware business that creates open-source products and educational content to empower the next generation of makers & hackers.