WHERE: CRASH Space (Directions)
WHEN: Saturday, Feb 11th, 1:00P – 3:00P.
WHO: Open to the public!
HOW MUCH: FREE! RSVP here.
About this Talk
This discussion will cover the diverse and surprising wildlife which live right here in our own backyards, detailing their habitat and the critical roles they play in our unique ecosystem. What are some of the serious threats local wildlife will face from the expansion of urban sprawl, and what can be expected with the predicted rise in human wildlife conflict? How can we coexist with and protect other species, why does this matter, and how can we keep our cities as both biodiverse and enjoyable environments for generations to come?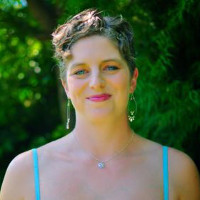 About the Speaker
Samantha Sullivan is a graduate student in pursuit of a Masters in Biology with an emphasis in wildlife conservation. Currently, she works with communities both locally and internationally on assessing barriers and collaborating with locals and conservation organizations in the region to create solutions that work toward coexistence between wildlife and the community. She has worked with many conservation organizations including; Spectacled Bear Conservation Society in Peru, the Ara Project in Costa Rica, Primate Education Network in San Francisco and locally with Citizens for Los Angeles Wildlife. Her interests include being in nature, yoga and all things cat related. Samantha has articles published with Earthwise Aware, a non-profit organization that addresses the ethics of conservation around the world, and is a conservation blogger on her website, openspacescoalition.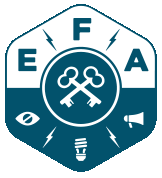 CRASH Space is a 501(c)3 non-profit organization which works to promote education through individual projects and social collaboration. CRASH Space is also a member of the EFF Electronic Frontier Alliance: a grassroots network of community and campus organizations across the United States working to educate our neighbors about the importance of digital rights.
This event is a part of the CRASH Space Civic Engagement Survival Guide: a series of free talks and workshops focused on creating a community that is informed, organized, and engaged.
Leading an event in this series is a paid opportunity. We are interested in events which encourage community action and education, on topics such as: civic engagement, social justice, support for marginalized groups, environmental protection, and more. Please send proposals to [info at crashspace dot org]. To support our work, you can donate here.