CRASH Space BFF Qtechknow Kickstarts Qduino Mini: Arduino Compatible + Battery Charger & Monitor
Long-time friends of CRASH Space will remember Qtechknow from the Intro to Arduino class he taught for us back in 2012. As the CEO of his own company, the inventor of numerous useful and fun products, and the teacher of numerous technical classes and events, Quin is now 14 years old.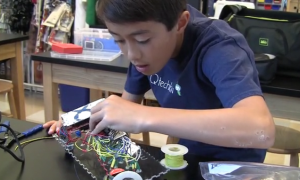 Quin is a brilliant and passionate member of our community who emobodies everything we love about the maker ethos. (I mean, seriously. He had the personal drive and ambition to seek out and learn the basics of electronics and how to build custom circuits on his own… and then used that knowledge to make a fart-gaguing hat.)
So why do we bring up Qtechknow now? Because he has a kickstarter going for his latest and greatest invention: The Qduino Mini!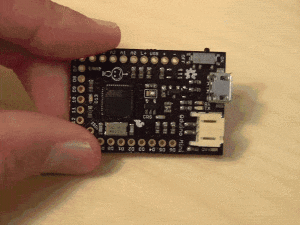 Back it! Back it! Back it! Back it!
The Qduino Mini is the first tiny Arduino compatible that has a built-in battery charger & fuel gauge. It's Arduino-compatible & 100% open source, hardware and software meaning that making and programming your first circuit is a breeze. Hardware is hard, so we decided to make it a little bit easier. The day that the first Qduino Mini ships, all of the design files, including EAGLE board files, schematic, and code will be released under an open source license