Mobile Engineering and Design at textPlus: Presentations and Meet & Greet
Hey, nerds! Yeah, you there. Do you like free beer & food, good talks, and smart people? Are you perhaps interested in getting to know the inner workings of the mobile industry? Well, have we got a deal for YOU!
RSVP Please: Here!
When: Aug 1st, 6:30pm
Where: 13160 Mindanao Way, Marina Del Rey, CA 90292
How Much: Free!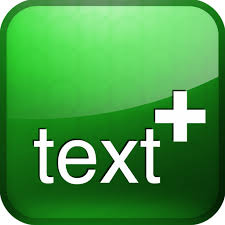 The team behind the mobile communication app textPlus–home to many a Crasher–welcomes the LA community to come join us for an evening of presentations on our insights from our experiences in the mobile world, followed by the opportunity to socialize with the textPlus team over refreshments and video games!
This is a great opportunity for developers looking for the inside scoop on working in mobile to ask questions and network!
Presentations:
App Design 101
Learn the tools of the trade to create app designs for iOS and Android
William Faler, textPlus Director of Design
Value
Bring it to your users and they will use it. This talk will discuss how to avoid the type of thinking that dooms many companies from the giddyup. Build empathy for the needs of your users and serve them first, with your needs second. A convenient path to success may come at the cost of VALUE.
Zack Norman, textPlus Chief Creative Officer and Founder
Charles
Why are Birds so Angry? What is happening between the App and the Server? How many services does it take to make birds fly? We will be using network analysis tools like Charles to get under the hood of some popular apps and see what is really going on.
Steve Rasmussen, textPlus Client Engineer
Refreshments:
textPlus will provide drinks (both alcoholic and non) and food for the evening.
Parking is free in the lot after 6pm. Please enter the building through the front entrance and use the elevators to reach the 3rd floor. Stairwell doors will be locked. Suite 350 will be down the hall to the right.