ArduSensors by 12-year-old Inventor QTechknow Available @ SparkFun!
Remember last summer, when Crashspace had the honour of bringing a particularly bright young engineer down to LA to teach Arduino with his custom ArduSensors that he thought up, designed, and produced on his own via his own online store?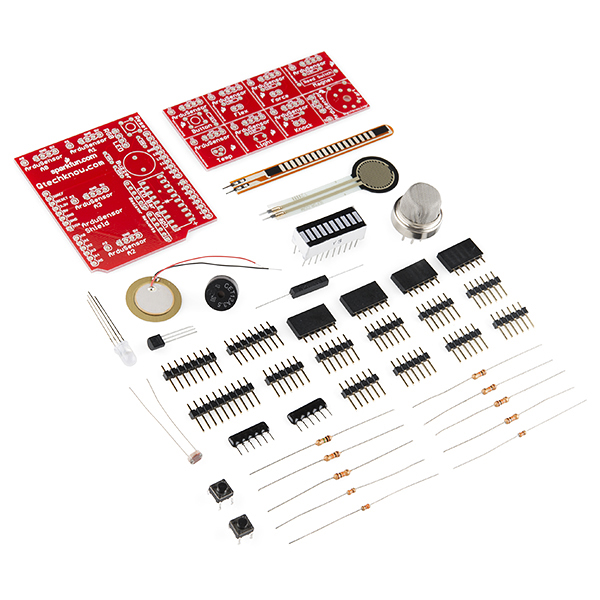 He hasn't stopped working since then, and people are starting to take notice!  SparkFun, a major manufacturer of hobbyist electronics, is now carrying his ArduSensors as an educational kit!
Let me say that again, just in case it hasn't sank in: He's 12. He designed these himself. That's really hard. His kit in amazing. His kit is so amazing it's in the SparkFun store.  Little QTechknow is making the maker dream a reality, and showing kids everywhere that anyone can bring their creations to life with some hard work and dedication.
What are you waiting for?! Go support our young maker friend and buy a zillion of his awesome kits!!