Intro to Arduino with Qtechknow!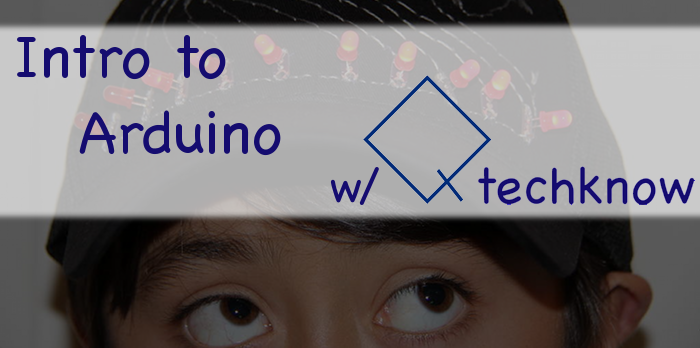 When: Saturday, Aug 11: 1:00pm – 5:00pm w/ snack break (bring a sack lunch!) and time after for informal Q&A
Where: Crashspace (10526 Venice Boulevard Culver City, CA 90232)
Who: YOU!
How Much: $25 (instruction) + $55 (Arduino kit + Custom ArduSensors)
Click here to attend!
Crashspace will be opening our doors for a special family-friendly Intro to Arduino course: for kids and by kids! We'll be focusing on basic programming, basic circuits, and basic Arduino.
We're especially excited about this class for two reasons:
1) It's not often Crashspace focuses on the younger hackers, so this is a special occasion for us!
and
2) We're excited and honoured to host guest lecturer Qtechknow, the 11-year-old inventor behind ArduSensors, the Gas Cap, and many other creative and kid-friendly inventions! Qtechknow designs and distributes his own PCBs, is a featured author on Instructables, and is making a special trip to Crashspace to help spread his love of Arduino and circuit design to LA!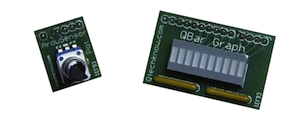 Two of Qtechknow's Custom-Designed ArduSensors
Kids and adults 10+ are encouraged to attend, but any hackers under the age of 18 must be accompanied by one parent or guardian. We have minimal space, so please only one guardian per child. One ticket purchase is good for one kid student + guardian pair, or one adult student. Our kits are limited to students only, but interested parents may buy the materials at cost on SparkFun and Qtechknow's site for $68.
Kit Contents:
2 Custom ArduSensors (ArduSensor Pot and QBar Graph)
1 Arduino Leonardo
1 USB microB cord
1 Clear self-adhesive breadboard
10 Jumper wires
10 Assorted LEDs
2 Momentary Push-button Switches
40 Resistors of various resistance
Click here to attend!
Please contact at0mbxmb[at]gmail[dot]com with questions.