This weekend is GOOD's LA Launch party, and we're CRASHing it!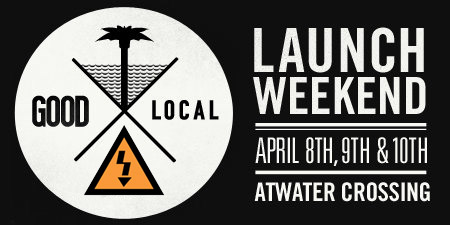 We'll be at their Pop-Up Community Center at Atwater Crossing hosting a Pop-Up Sunday Saturday Crafternoon, complete with felting, soldering, and fun!
So come on out and feel felt a fail whale or solder a PicoPaso!
From GOOD's page:
Atwater Crossing (ATX)
3229 Casitas Avenue
Los Angeles, CA 90039
Parking is in two free lots, or street parking is available
We highly encourage everyone to bike or take public transit; plan your trip at Metro.net
All events are free but you must RSVP!
P.S. – Don't party too hard, CicLAvia is on Sunday morning.  Bring your water guns and put the fun between your legs!