Intro to Max/MSP — Programming for Musicians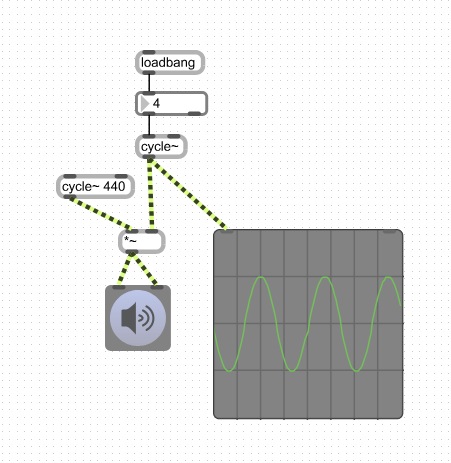 Learn to write your own digital music making software using Max/MSP! This course covers the basics of digital audio and the Max/MSP/Jitter graphical programming environment. You'll learn to make your own sample player, synthesizer, and other sound manipulation interfaces. Everything you learn will be directly applicable to the Max For Live add-on to Ableton Live. No prior programming experience is required.
The workshop is intended for beginners, so if you already know how to connect a [counter] to a [sel] to make a primitive sequencer, it might be a bit too basic for you. If the end of that sentence made absolutely no sense, then you'll learn a lot. Since the course is only four sessions, we won't be diving too far into Jitter, the video programming limb of the environment, but we will make sure you have enough of a foundation that figuring it out on your own won't be difficult.
Thursdays, February 17 & 24, 2011, 7:30pm-10:00pm
Saturdays, February, 19 & 26, 2011, 1:30pm-4:00pm
Registration is limited to 10. $199 non-members, $179 members, $149 sudoers. You can sign up in our store.
The cost of the course includes a 9-month student license for Max/MSP/Jitter. You'll need to bring a laptop that meets or exceeds Cycling's published system requirements. (CrashSpace will actually be charging you $59 less than the prices listed above, and we'll send you over to Cycling's website to purchase their 9-month license for $59).