Guess who is sitting at SparkFun these days? I AM!
I've been serving as SparkFun's latest Hacker In Resident. It entails working on my latest interactive garment among the minds behind much of the hardware i'll incorporate.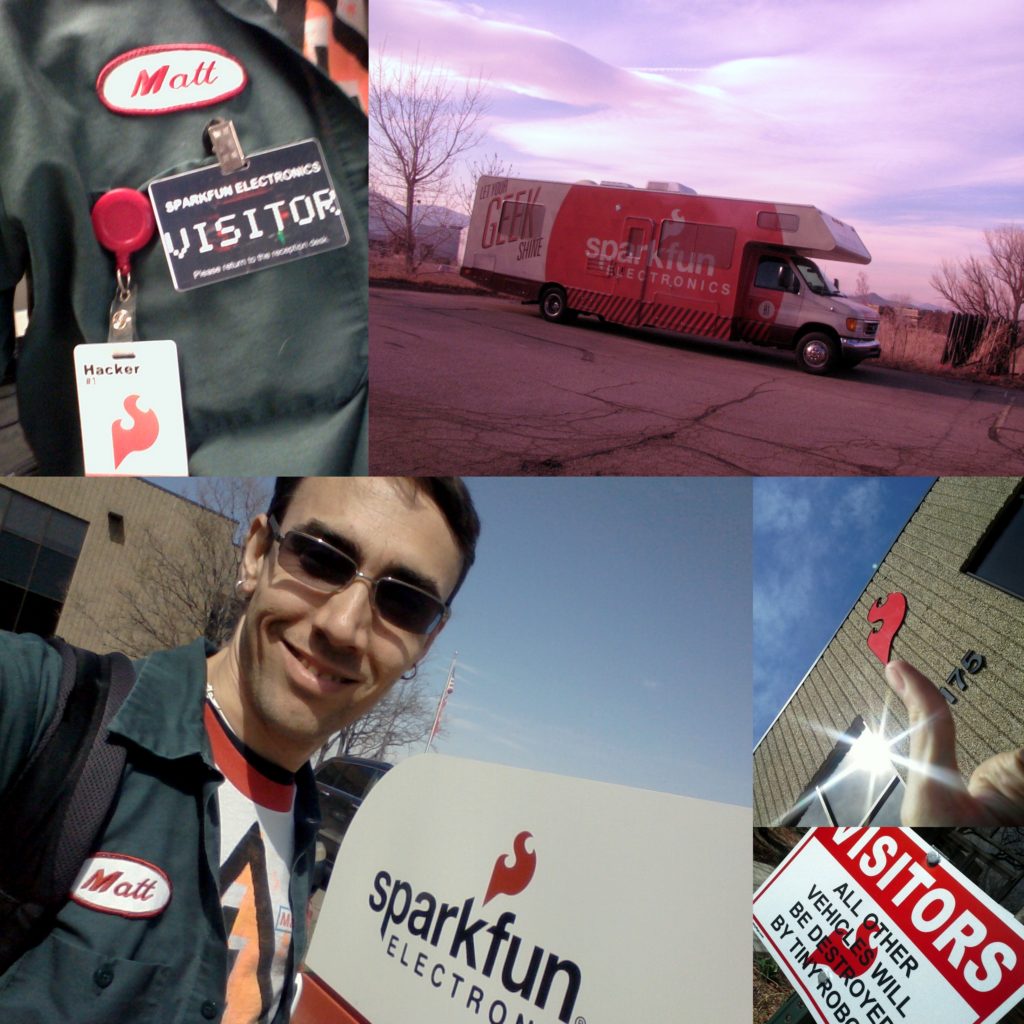 Time flies here in Boulder while goggling at the awesome mountainous skyline. The crew here and welcome feels a bit like my crashspace family: smart, different, and very helpful. It made for a spectacularly comfortable April Fools Day where I got to "fix" their sign and many Hakkos all the while pulling together an instructables.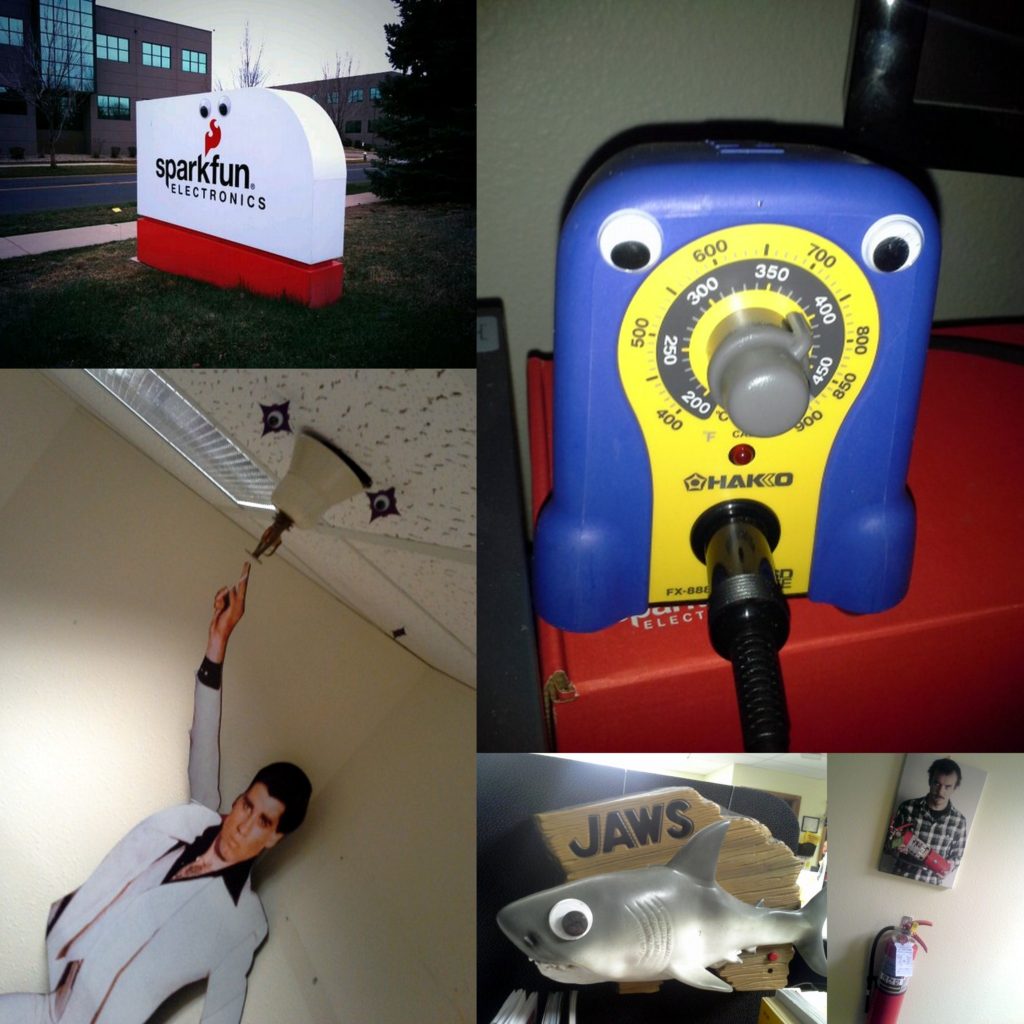 Each Friday, they host a slew of tours and many of the employees gather in their central classroom to tool around on their own projects. It is great to see the maker spirt alive within each employee. They're basically a hackerspace atop a HUGE warehouse.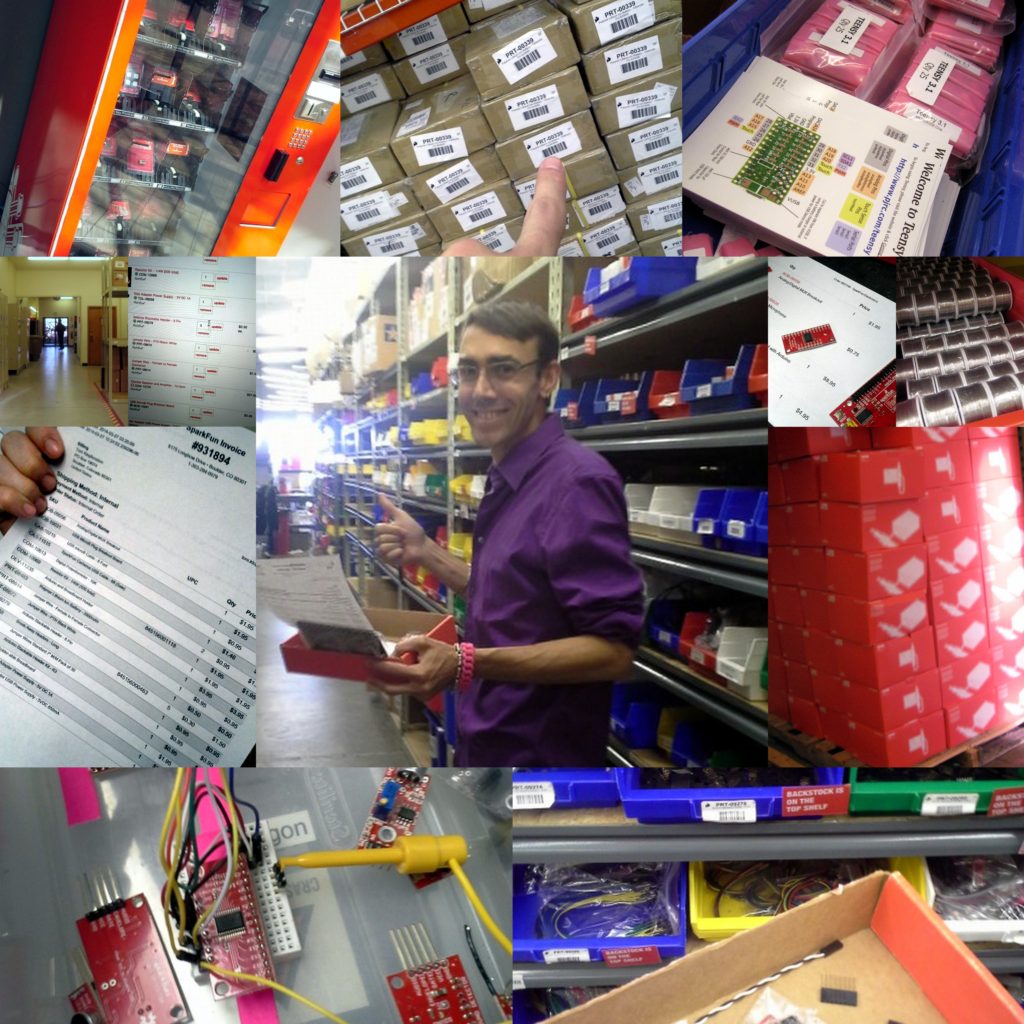 I've only a week left and about million more ideas to implement than when i started. I've mostly been busy analyzing their sound based offerings and learning all the things about their sensors for use in my next garment.
I look forward to completing my project and sharing it with you at the next crashspace meeting!
–matt
This entry was posted by matt on Sunday, April 6th, 2014 at 6:12 pm and is filed under Events. You can follow any responses to this entry through the RSS 2.0 feed. You can leave a response below, or trackback from your own site.
Show/Hide Comments (0)