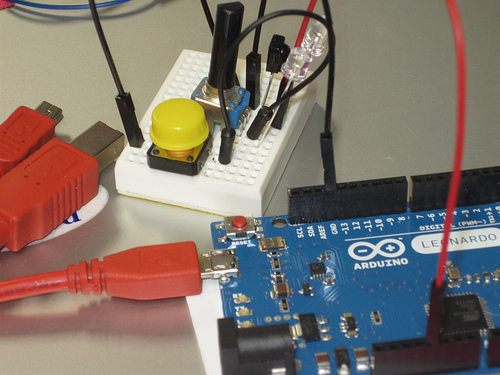 Intro to Arduino is a single two hour course to learn all the basics of how to set up, program, and wire up your arduino to anything. The May 2nd and May 4th classes are identical, so feel free to choose the day that works for you!
A laptop and Arduino is all you need to interface with the real world.
Arduino comes with libraries to interface with hundreds of different electronic devices and gadgets. You can use it to connect physical things to everything from simple sensors to internet feeds, leave it running standalone or hook up to computers, other arduinos, custom radios, and much more.
What you need to bring
a laptop, along with a little imagination
The Arduino development kit installed on your laptop, which you can find here: http://arduino.cc
What you'll get
Arduino
Cables
BreadBoard
Necessary Electronics components to get you started.
Blinky LEDs
(These materials alone are a $50 dollar retail value!)
About the instructor
Justin Corwin is a co-founder of Crashspace, and a AI researcher. In his spare time he works on custom radio robot helicopter projects and boat designs He teaches biweekly classes in radio and electronics.
This class is being run twice, once on Thursday, May 2nd and again on Saturday May 4th. Pick whichever is better for you, but don't wait too long, the last time we ran this class, we ran out of seats quickly!
http://www.eventbrite.com/event/6098588041
http://www.eventbrite.com/event/6098722443

This entry was posted by outlawpoet on Tuesday, April 2nd, 2013 at 4:07 am and is filed under Events. You can follow any responses to this entry through the RSS 2.0 feed. You can leave a response below, or trackback from your own site.
Show/Hide Comments (0)